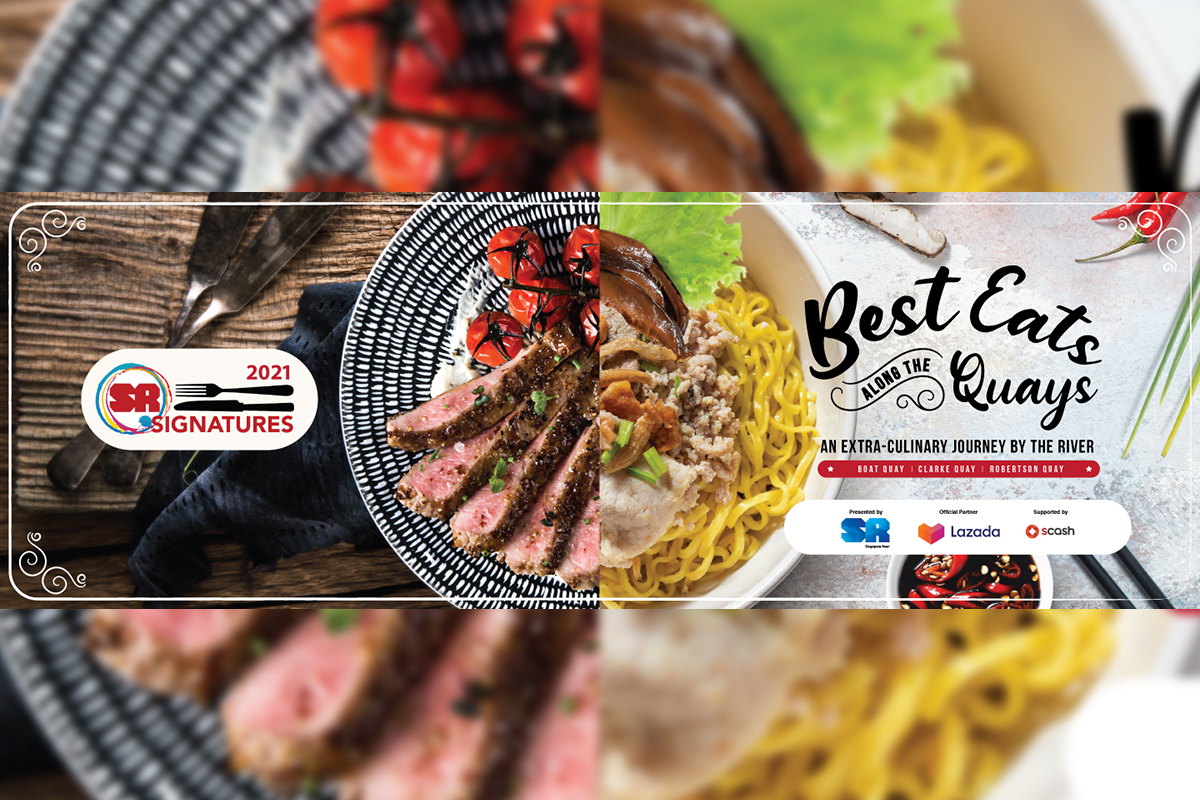 Travel around the world with Singapore River Signatures (affectionately known as SR Signatures), a celebration of the finest dishes along the Singapore River. You know the drill – four esteemed judges have shortlisted the Top 20 restaurants along the river that you absolutely have to try. It sure was not easy picking merely 20 from the countless mouth watering cuisines available!
We may not be able to travel as much as we would like to for the next couple of months, so how about join us on a food tour along the river? In celebration of the 6th year of Signatures 20, we have partnered up with the best establishments along the River to offer special promotional menus available for the month of October! With a variety of award winning cuisines lined up for you, be sure to explore the Singapore River precinct while you are here!
Enjoy a taste of travel in every bite, and we are sure you will find something that floats your boat (pun intended) here at Singapore River.
Validity: End November 2020
Singapore River Signatures 2021
Embark on an Extra-Culinary Journey with Singapore River Signatures to discover the Best Eats along the three quays! In this latest edition, we have invited all of Singapore to send in their recommendations for our three acclaimed food critics to experience. From this splendid mix, the panel has sieved out the 20 choice picks that one simply cannot afford to miss!
To celebrate the best of the best, this year we are also honouring 6 of our past winners who have won more than 3 times of this accolade – Signatures 20, by placing them on our Honour Roll 2021. Each one of them will receive a special plaque in recognition of their consistent dedication in presenting their best dishes and service quality.
In keeping strong together, let's give these F&B businesses (and ourselves) some well-deserved appreciation with a tasty treat from the gastronomic galore that lines our Singapore River. To commemorate our 7th year of SR Signatures, we have packed the month of October with exclusive promotions at the courtesy of our restaurant partners. Have a go at exploring our Singapore River precinct, you're guaranteed to be spoiled for choice!
It's high time for an extra-culinary adventure, so why not start at where it all began?