TOP 3 DINER'S CHOICE, 2021
Embark on an Extra-Culinary Journey with Singapore River Signatures to discover the Best Eats along the three quays! In this latest edition, we have invited all of Singapore to send in their recommendations for our three acclaimed food critics to experience. 
13 Circular Rd, Singapore 049369
30 Merchant Road #01-01/02 Riverside Point, Singapore 058282
86 Robertson Quay #01-02,
Singapore 238245
From the splendid mix, the judging panel for SRS 2021 has sieved out the 20 choice picks that you simply cannot afford to miss!
SEAFOOD PAO FAN IN
PRAWN BROTH
YONG TAU FOO IN
BRAISED SAUCE BASE
Hanjip Korean Grill House
BUDDHA JUMPS OVER THE WALL
JUMBO Seafood
(Riverside Point)
AWARD-WINNING
CHILLI MUD CRAB
Brewerkz
(Riverside Point)
CHARCOAL GRILLED
WAGYU RIBEYE
HAIDILAO HOTPOT
@ CLARKE QUAY
HOTPOT – MALA & TOMATO
SOUP BASES
MUSHROOM & TRUFFLE
FLATBREAD PIZZA
1M MIINI BUT MIGHTY
SHARING PLATTER
CRAB "MAMA ROSA" RIGATONI
Red House Seafood
Grand Copthorne
SIGNATURE CREAMY
CUSTARD LOBSTER
GOLDEN PRINCESS CRAB WITH
FRAGRANT CLUTINOUS RICE
Grand Shanghai Restaurant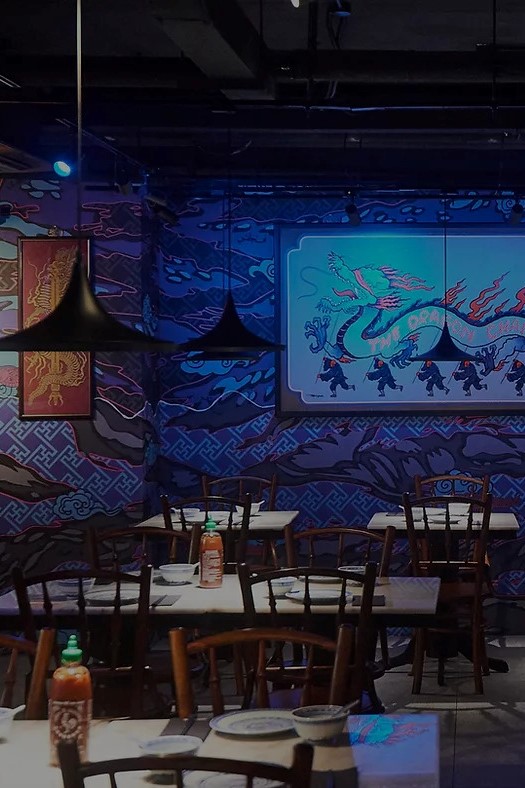 90 Circular Road, Singapore 049441
Seafood Pao Fan In Prawn Broth
Feast on lobster tail, scallops and sakura shrimps in a homemade prawn broth accompanied with black and white crispy rice.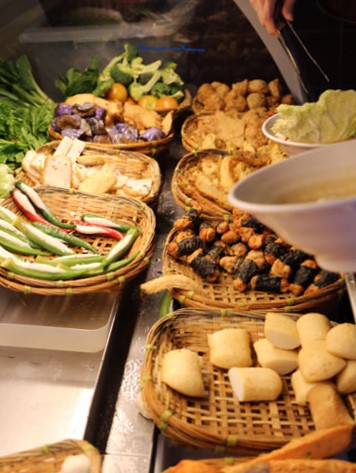 2 Circular Road, Singapore 049358
Yong Tau Foo in Braised Sauce Base
Combining TeoChew heritage with the simple Yong Tau Foo dish to create a new taste that does not contain pork and lard so as to cater to a larger Singaporean audience.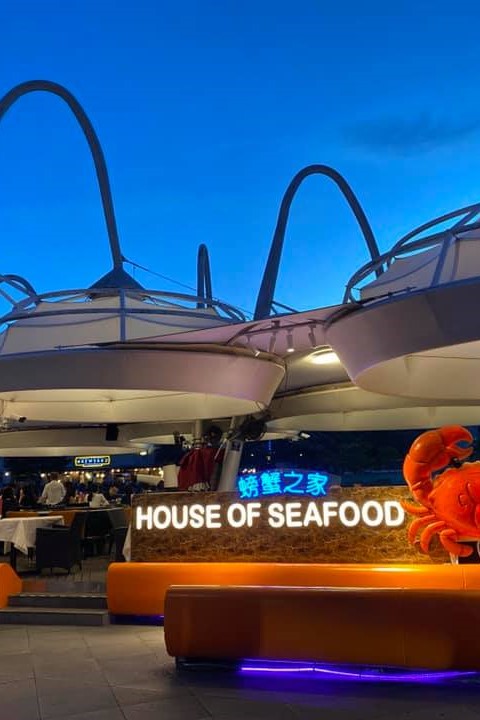 3A River Valley Road #A2-02 Clarke Quay Singapore 179020
Black Pepper Crab
Voted the best black pepper crab in Singapore, this dish features a distinctive peppery flavour that complements the natural sweetness of fresh crabs.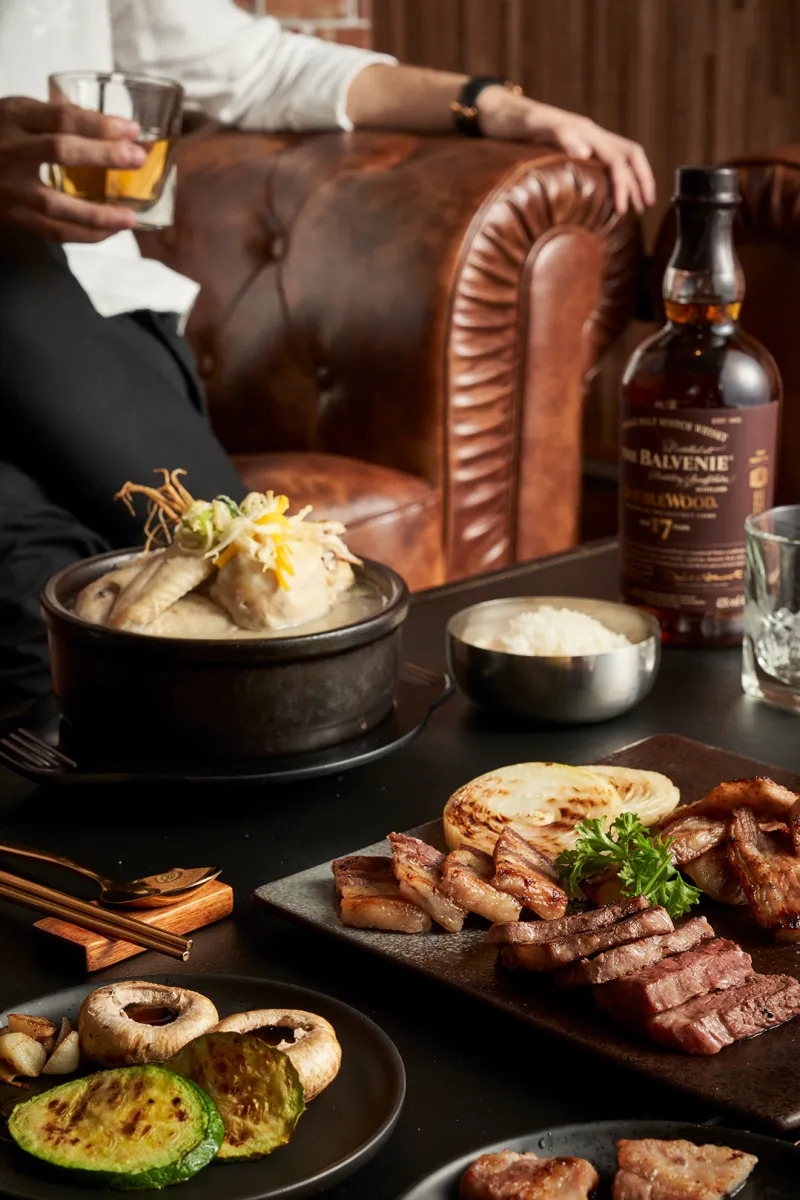 HANJIP KOREAN GRILL HOUSE
3C River Valley Road #01-11 Singapore 179022
Hanjip Platter
The Hanjip Platter features our signature cuts, USDA Prime Ribeye, USDA Prime Boneless Shortribs, Kurobuta Pork Belly, Marinated Kurobuta Pork Collar – the best of both worlds on a plate.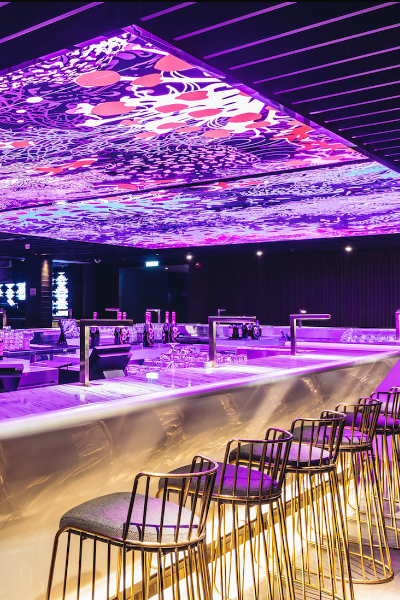 3C River Valley Rd #02-05, The Cannery, Singapore 179022
Fu Hu Fried Rice
Reinventing the classic Chinese fried rice, Fuhu Fried Rice incorporates masterfully executed wok-fried beef, eggs, and spring onions along with a refreshing modern twist. 
Among its innovative list of ingredients is beetroot: which paints the rice a gorgeous deep shade of red, and adds a layer of earthiness to the dish, eventually culminating in an invigorating flavour that awakens new impressions of this age-old dish, pushing the limits of taste expectations. 
A vibrant display of colors, Fuhu Fried Rice was specially created by Michelin-starred Chef Alvin Leung for Fuhu, a Pan-Asian vibe dining concept by Zouk Group. Internationally known as the Demon Chef, Chef Leung's signature brand of striking visual presentations is evident in the dish.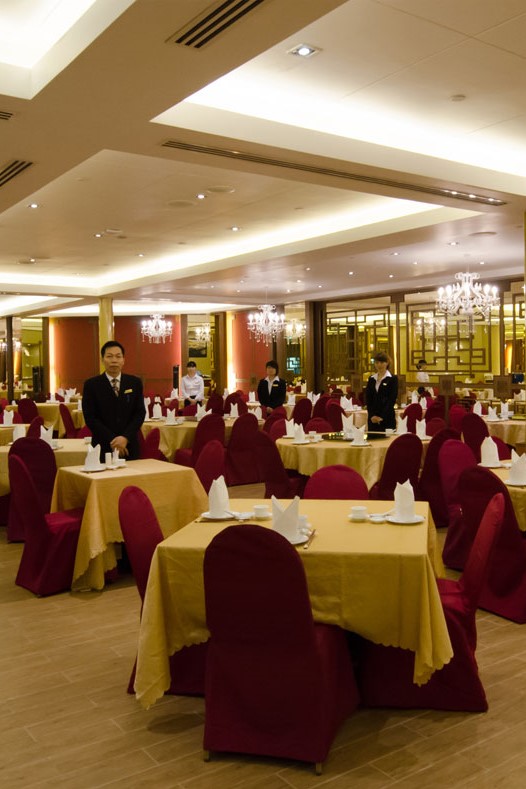 382 Havelock Rd, Singapore 169629
Buddha Jumps Over the Wall
An Imperial Restaurant signature, this supreme stock is double boiled with more than 10 kinds of materials, it is our chef's special recipe. You will never forget its taste once you have it.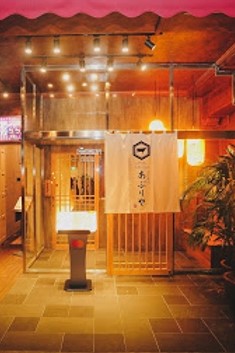 79 Boat Quay, Singapore 049867
Tokusen Wagyu Mori
The Tokusen Wagyu Mori comprises of 4 different types of Premium Kuroge (Black) Wagyu based on the best cuts of the day! Each types will take you on a journey of different textures and flavours of the exquisite marbling of the A4 Grade Japanese Wagyu by Aburiya.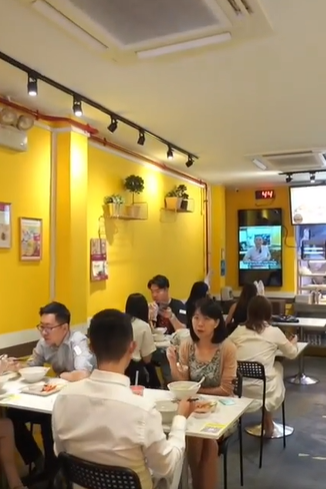 13 Circular Rd, Singapore 049369
Bak Chor Mee (Soup)
At "Bedok Bak Chor Mee", We have perfected the dish with our very own special creation of homemade seasonings and fresh ingredients such as premium Sakura pork & post biotic noodle to bring out our unique delicious flavour. From the original mixture of soup, noodles and minced meat, it has finally evolved into a unique local hawker dish through changes over the years.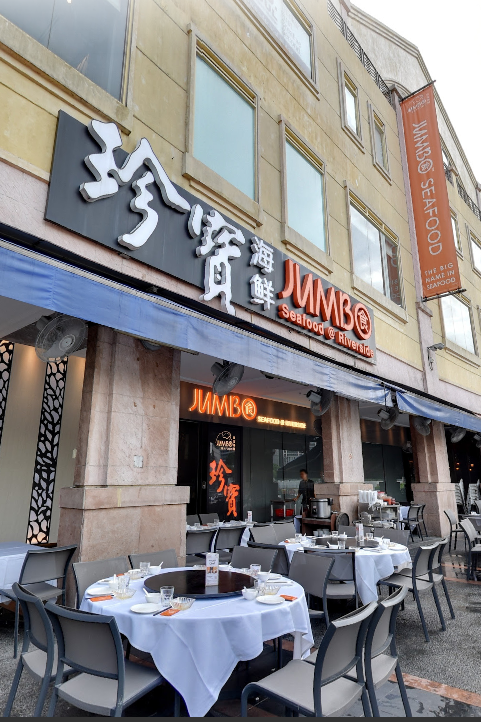 30 Merchant Road #01-01/02 Riverside Point, Singapore 058282
Award-winning Chilli Mud Crab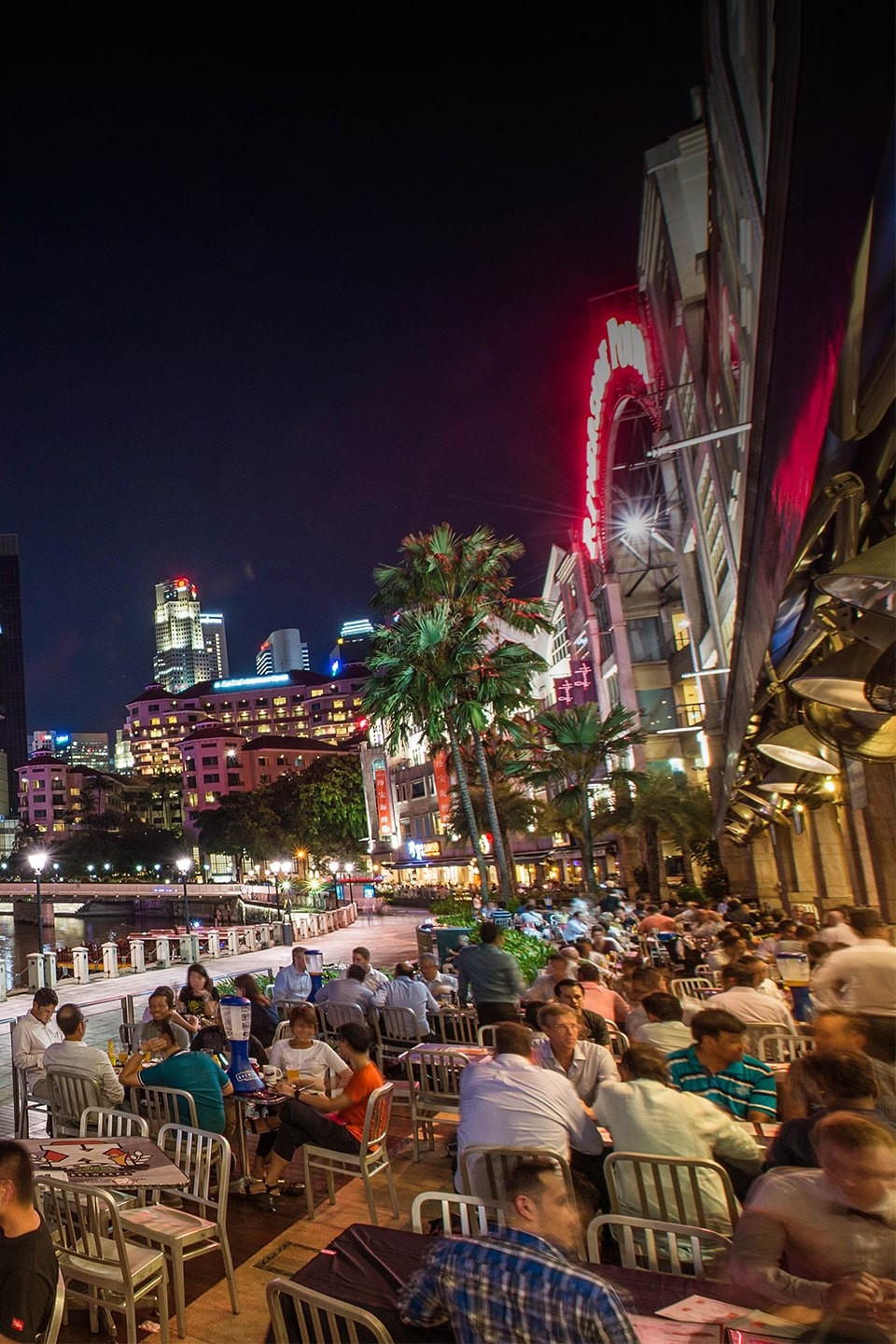 30 Merchant Road #01-07 Riverside Point Singapore 058282
Charcoal Grilled Wagyu Ribeye
Australian wagyu (MBS 4-5), balsamic mixed greens, confit potatoes stout butter and red wine reduction.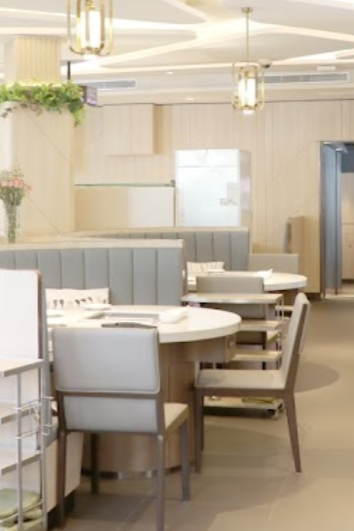 haidilao hotpot @ clarke quay
79 Boat Quay, Singapore 049867
Tomato Soup Base
Selected tomatoes that have enjoyed abundant sunshine are made into sauce. The sauce is then fried to make the tomato soup base. It is recommended with fresh fishes.
Sichuan Spicy Hot Pot
It is hotter after fring green pepper, red fresh pepper and Chinese prickly ash. It tastes spicy and refreshing, and the pepper is rich in flavor. It is recommended for boiling crispy and chewy animal products.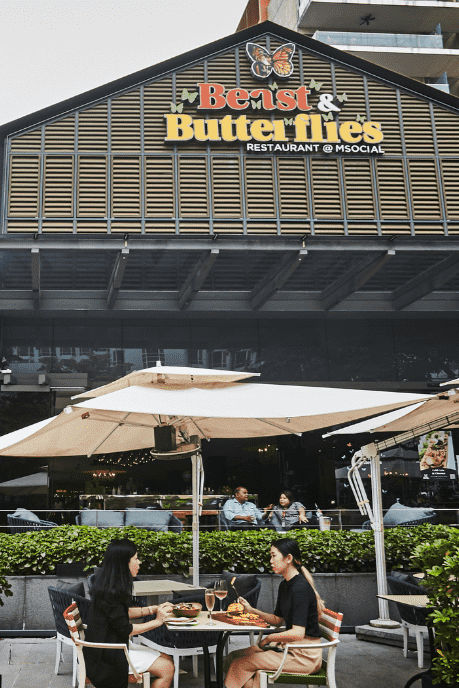 90 Robertson Quay, Level 1, Singapore 238259
Crispy Pork Knuckle
Oven-roasted crispy pork knuckle with home-made spicy Thai Nam Jim sauce and sesame oil scented Asian flavoured sauerkraut.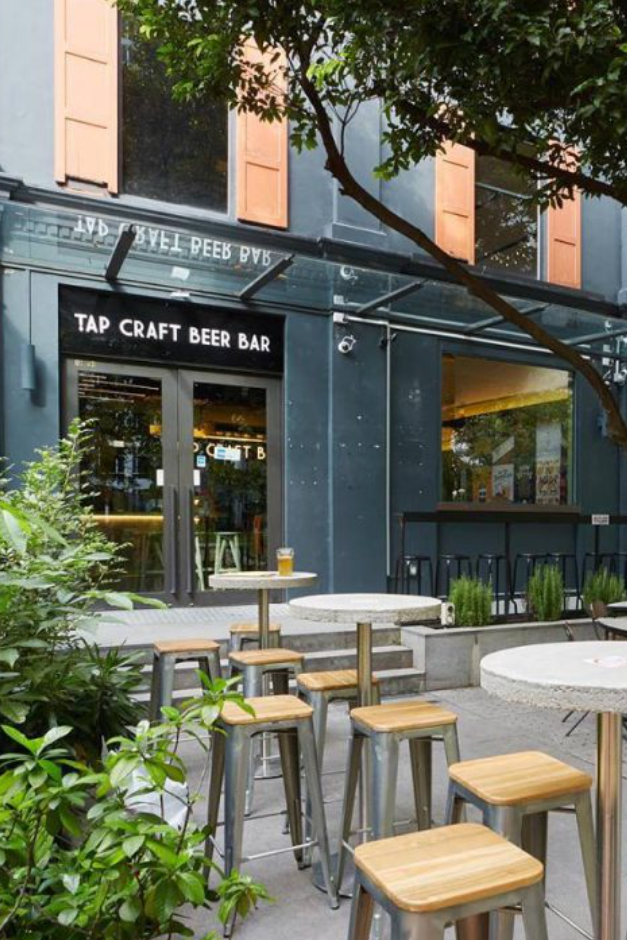 86 Robertson Quay, #01-02, Singapore 238245
Khao Soi Mee Pok
An authentic Northern Thailand curry. Crispy Rice Noodles served with Chicken Thigh has a spicy broth that melds together coconut cream and red curry paste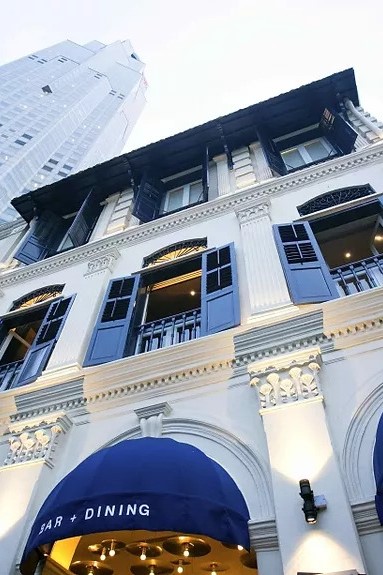 28 Boat Quay, Singapore 049818
Mushroom & Truffle Flatbread Pizza
The Mushroom and Truffle Flatbread Pizza is well received by many customers. The extra crisp from the Flatbread alongside quality ingredients and Aioli spread makes the dish different from a typical Pizza. It is a must-try item on the menu that goes perfectly well with an ice-cold beer any day!
30 Merchant Road #01-03 Riverside Point Singapore 058282
Steak Fajitas
Wagyu ribeye mbs 4-5, roasted onions & peppers and confit tomatoes.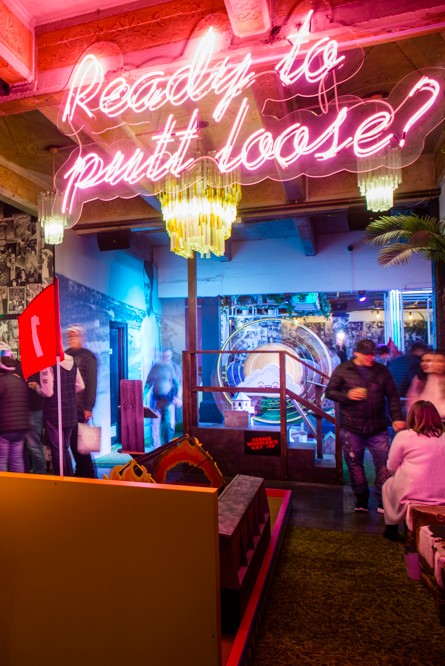 3B River Valley Rd, #01-01, Clarke Quay, Singapore 179024
1M Mini but Mighty Sharing Platter
Four mini hotdogs, four mini burgers, 1/2 kg Fried Chicken Wings and Tater Tots.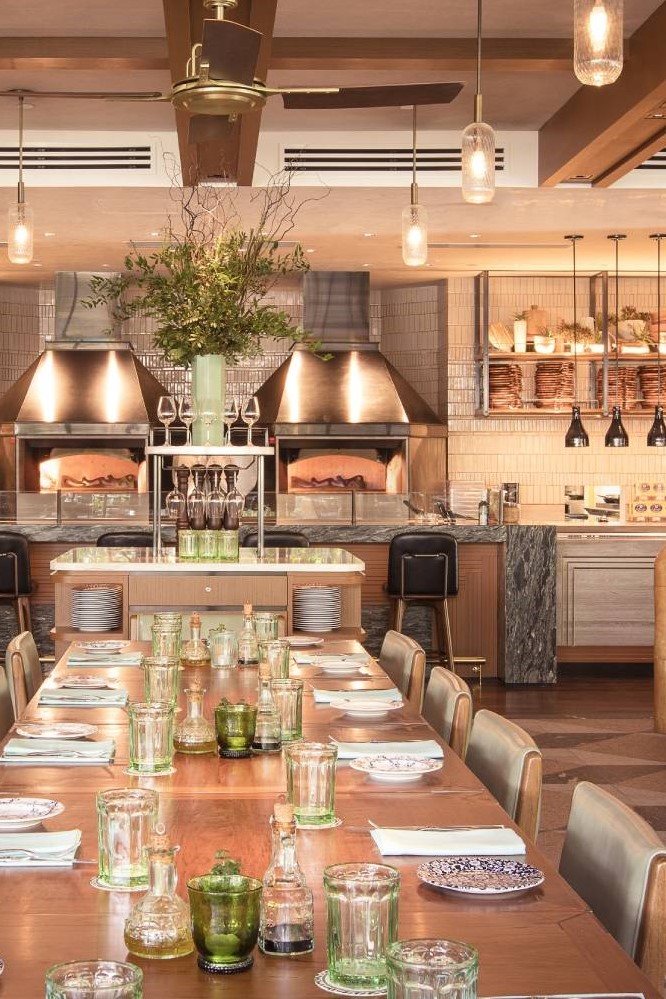 1 Nanson Rd, Singapore 238909
Crab "Mama Rosa" Rigatoni
Crab ragu, tomato and ricotta "alla mamma rosa", house made rigatoni pasta.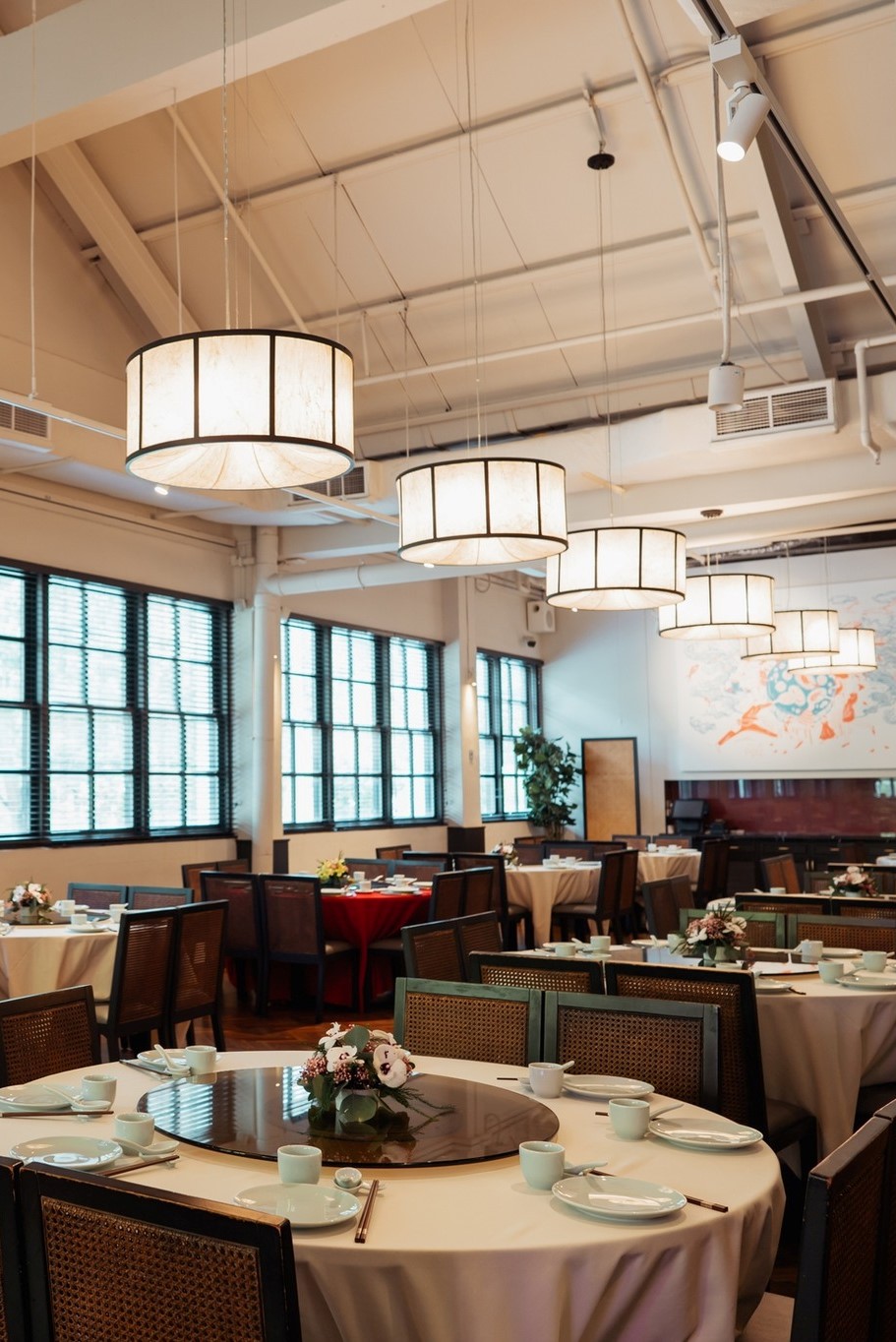 392 Havelock Road, Level 2, Grand Copthorne Waterfront, Singapore 169663
Red House Seafood Grand Copthorne 
Red House Seafood's Signature Creamy Custard Lobster features fresh lobster that is flash-fried and doused in Chef's secret custard sauce. Flash-frying the lobster ensures that the lobster meat is cooked thoroughly but remains tender. The secret custard sauce includes a mix of butter, evaporated milk and selected seasoning, which creates umami and addictive taste that pairs well with the sweet lobster meat.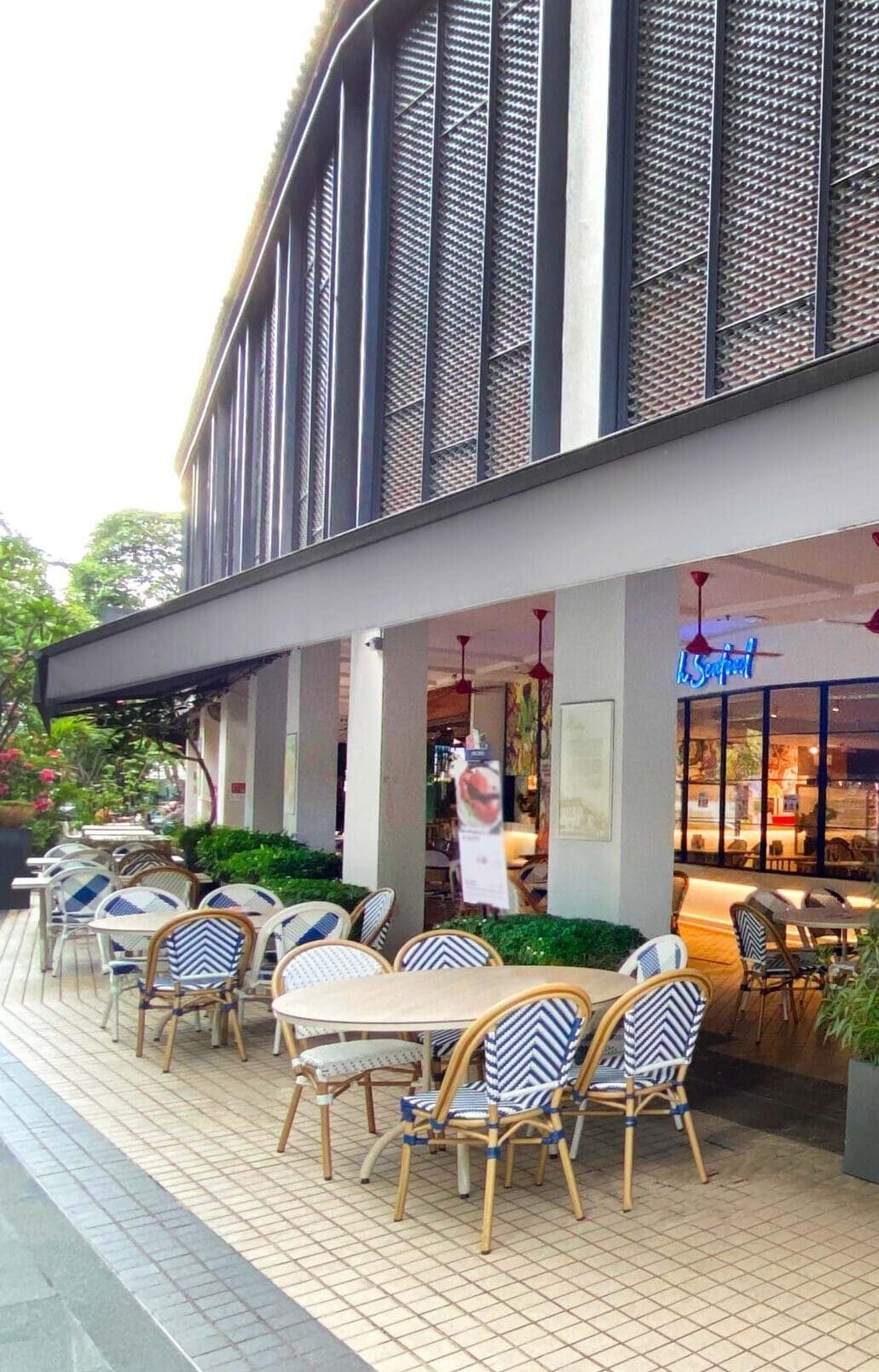 The Quayside, 60 Robertson Quay #01-14, Singapore 238252
Golden Princess Crab with Fragrant Glutinous Rice
Luscious Princess Crab with Fragrant Glutinous Rice, wrapped and steamed in aromatic Lotus Leaves. Savour the fragrant Glutinous Rice soaked with the Princess Crab's naturally sweet "nectar", along with a mouthful of succulent meat for the perfect gastronomical experience. Drizzle our special sweet and savoury sauce over this beautiful concoction for that extra flavour punch!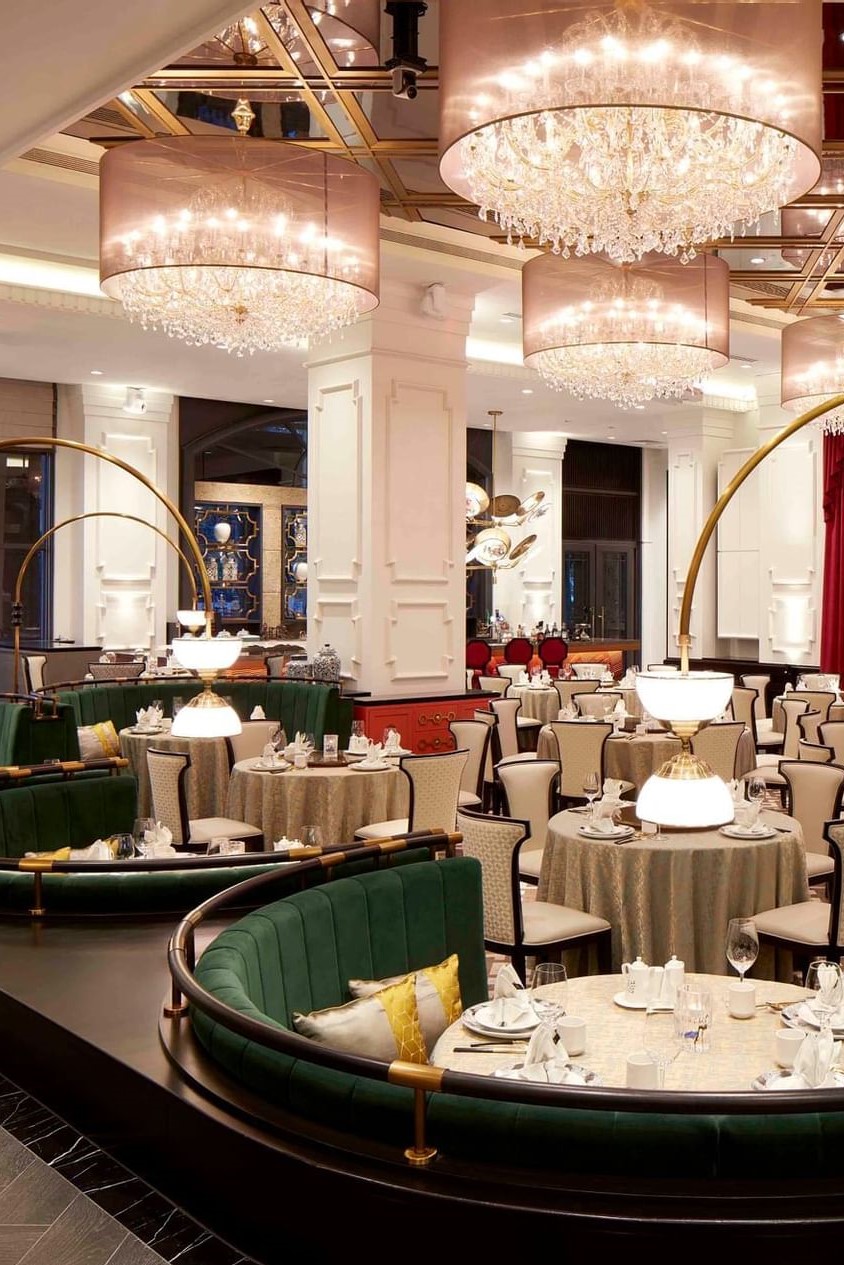 GRAND SHANGHAI RESTAURANT
390 Havelock Road, King's Centre Level 1, Singapore 169662
6-Course Set Menu
Comprises of Shanghainese 3 Delicacies, Superior Fish Bone Soup with Fish Maw & Conpoy, Stewed Lobster in Fermentated Chinese Wine & Chili, Truffle Braised Minced Pork, Abalone Fried Rice, and Chilled Aloe Vera with Crystal Jelly
Subscribe to the Singapore River One newsletter and stay updated on the latest happenings and promotions around the river!