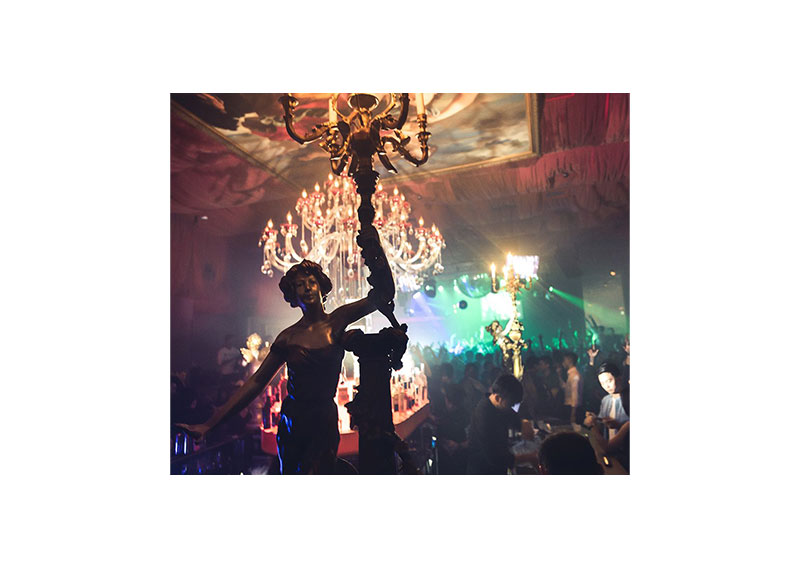 f.Club x Attica Singapore is a joint venture between 2 distinguished night entertainment spots, providing guests with endless nights of fun all at one destination. f.Club x Attica is always on the most exciting nightlife trends and curates events for guests to fully immerse in the extravagant and glamourous ambience. The interior of f.Club x Attica Singapore boasts a lavish design that is influenced by Paris renaissance baroque styles, a 10,000 encrusted crystals tunnel entrance as well as smooth velvet sofas and impressive oil paintings.
In f.Club x Attica Singapore, there is bound to be a style that suits your party desires, from intoxicating audio-visual experience to socialising and unwinding to the court-side rhythms. The club includes 2 party zones, the Ruby Room and the Diamond Hall. The Ruby Room plays R&B, Hip-Hop and the latest smash hits while the Diamond Hall features the best Progressive House and Vocal House music, made especially for EDM lovers out there. f.Club x Attica Singapore caters to corporate events as well, having hosted pageants, award ceremonies, press releases and product launches. Their driven and attentive team supervises the whole process while you sit back and watch the event rise to a success.
Visit f.Club x Attica Singapore to indulge in some premium champagne and spirits while enjoying a smashing night!
3 River Valley Rd, 02-05-Blk A, Singapore 179024
HANS IM GLÜCK elevates the humble burger into a never-boring, healthy, nutritious and delicious meal – with something special for everyone. The burgergrill's forte in innovative gourmet burger recipes is paired with a calming into-the-woods design aesthetic that pays homage to Germany's nature. So step into our magical German birch tree forest and let yourself be whisked away to a world full of burgers & cocktails at attractive prices.