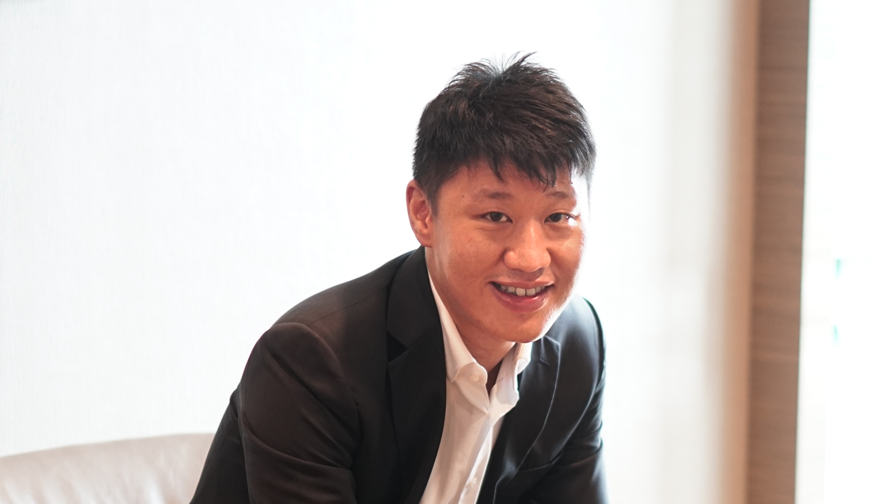 Mr Arthur Chua is the Chief Executive Officer of Goldbell Group (Goldbell), Singapore's market
leader in distribution and leasing of commercial vehicles. Arthur began his career in Goldbell as
a workshop operations executive of the Aftersales division to learn the ropes of the business,
and rose through the ranks of the various divisions to build knowledge and experience in the
Industrial Vehicle space before taking up the mantle of CEO.
As CEO, Arthur oversees Goldbell's strategic planning and activities. Under his leadership,
Goldbell has achieved 13% compounded annual growth rate of revenue and record highs year-
on-year in the company's 34th to 37th anniversaries. Working closely with start-ups and regional
go-to-market partners, Arthur spearheads Goldbell's operations set up in Malaysia and Vietnam
as bases to identify opportunities and establish strategic local partnerships that focus on the
vehicle and transportation verticals.
Leading the Distribution, Human Resource and Marketing divisions of the Group, Arthur is a
strong believer of people, which resonates with the core value of Goldbell, and introduced a
human capital development programme that emphasises on building a coaching and cross-
functional (entity) collaborative culture within the organisation, bridging the various divisions
together with an open-door policy.
Driving Goldbell's vision is to be at the forefront of mobility and innovation, Arthur is committed
to being an active player in the building of dynamic, technologically driven ecosystems that will
power the future of mobility. Working closely with start-ups and regional go-to-market partners,
with a focus on driving innovation within vehicle and transportation industry verticals – namely
Sharing Economy, Electric and Autonomous – Arthur is also the Co-Founder & Executive
Chairman of SWAT, a dynamic route optimisation engine for Smart Cities which has the
potential to transform cities of tomorrow into transport-efficient, people-centric metropolises.
Arthur was one of the youngest members to be admitted into the Entrepreneur Organization
(Singapore Chapter) in 2008. In addition, he is a member of the following organisations:
• YPO Singapore Chapter
• St Gallen Symposium's circle of benefactors
• NTU Idea Board
• Singapore River One Board, Chairman, Business Improvement District Pilot
• Panel member, Land Transport Master Planning 2040