Singapore River One presents

Football Frenzy

by th

e

Boat Quay, where

exciting games and prizes

await

!

Round up your buddies

and trash your opponents in a game of

foosball or

have your go at pick

ing

up attractive prizes

in the claw machines.

If you're not game,

we have other activities such as

a

roving

football-themed caricatur

ist

and balloon artist

for you!
Stand to win

cash prizes of

S$5

,000

and other lifestyle prizes worth up to S$1,000

when you spend a minimum of S$

3

0 at any one of the

F&B establishments along Boat Quay Waterfront.
 Every subsequent S$30 in the receipt adds an additional chance of winning!
Lucky Draw Submission Period: 20 Nov 2022 to 18 Dec 2022
Terms & Conditions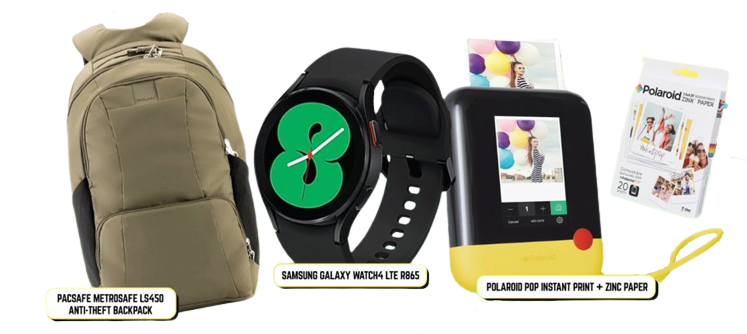 4TH WINNER: 

Samsung Galaxy Watch4 LTE R865
5TH WINNER: 

Polaroid POP Instant Print + Zinc Paper
6TH WINNER: 

Pacsafe Metrosafe LS450 Anti-Theft Backpack
DO NOTE THAT THE IMAGE OF LIFESTYLE PRIZES ARE FOR ILLUTRATION PURPOSES ONLY.
THE COLOUR OF THE PRIZE WILL NOT BE EXACT TO THE IMAGE.
Every Friday & Saturday from 25 Nov to 10 Dec 2022
 7 to 11pm
There will be Claw Machines to win F&B Dining Vouchers and Football-themed Games @ Kinrara Lane (Between Pilcrow Dessert & Cocktail Bar and Sahara Bar & Restaurant)
A Balloon Artist and Caricaturist will be roving along Boat Quay to make balloon sculptures and caricatures too!
Remember to save your receipts as each S$30 gets you 1 token to play the Claw Machines!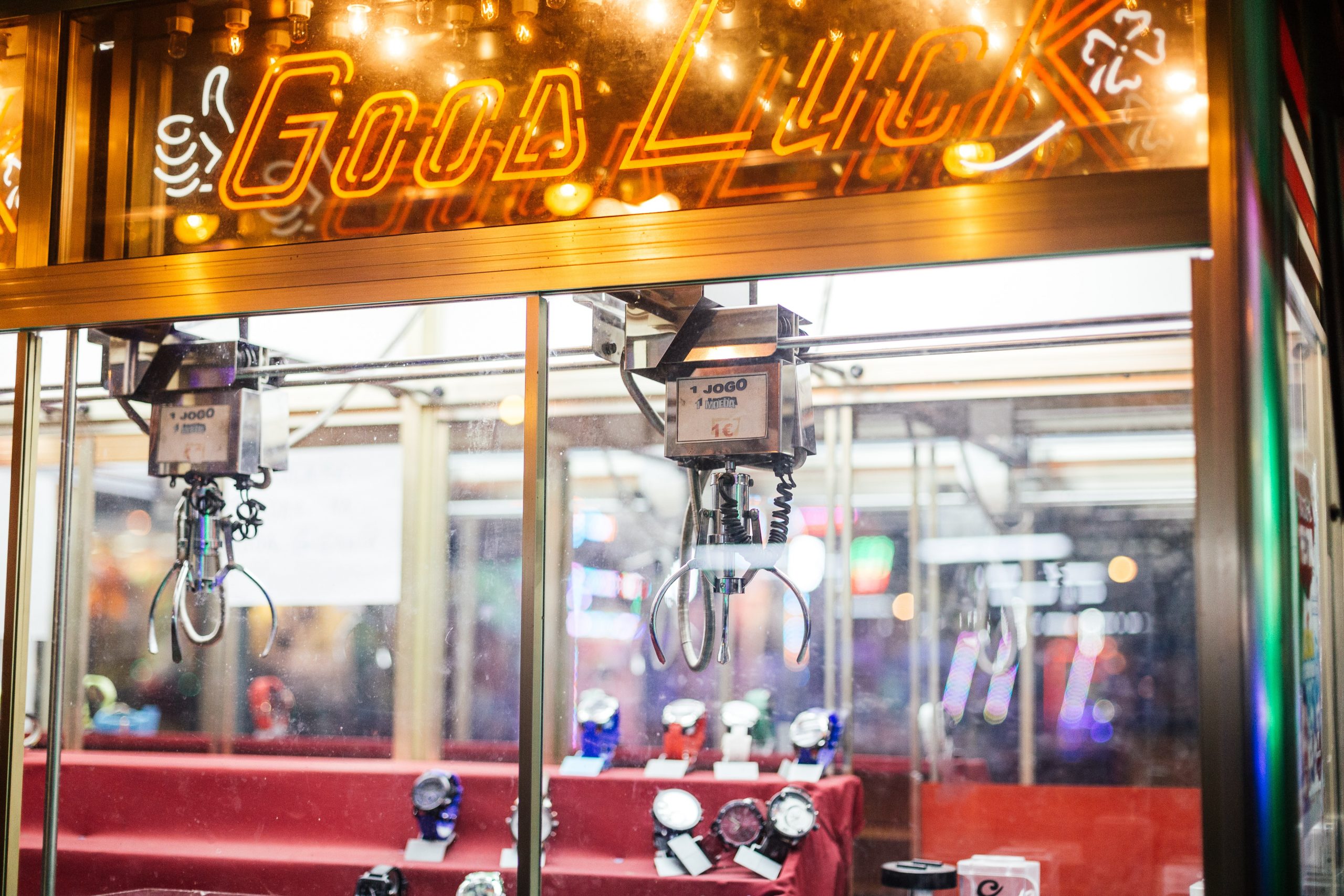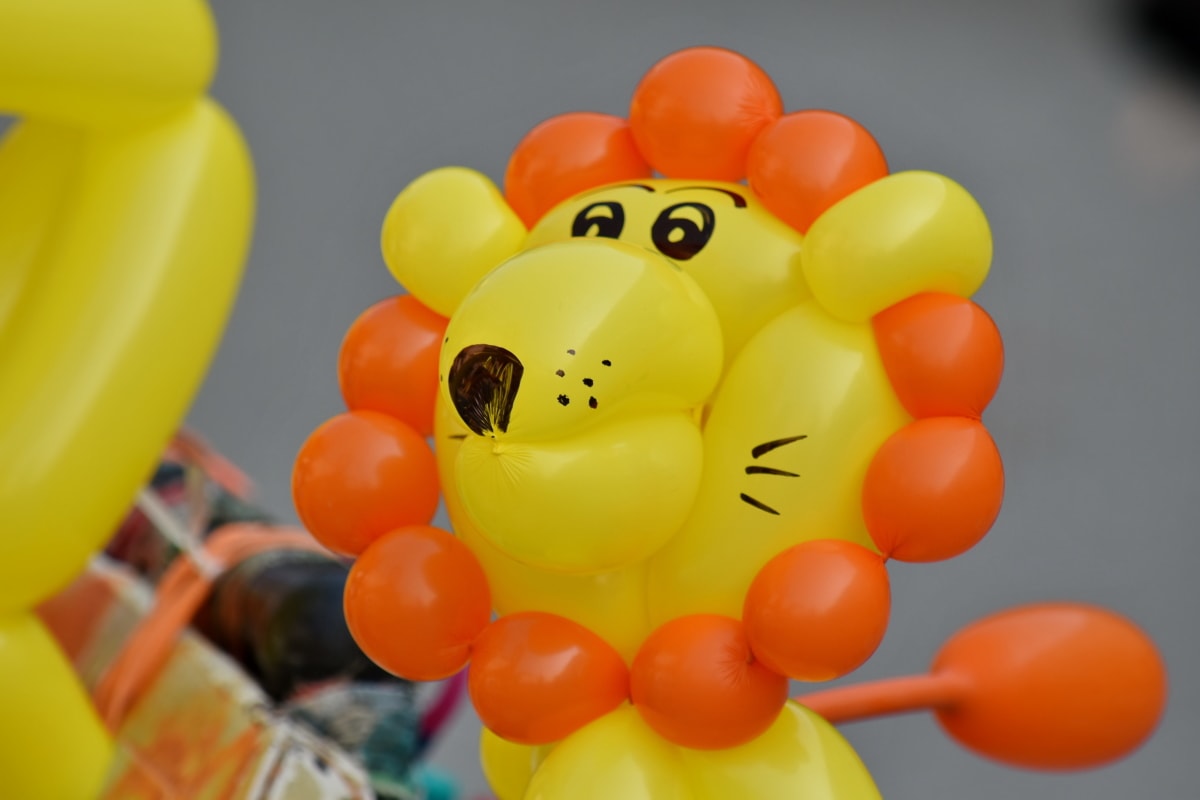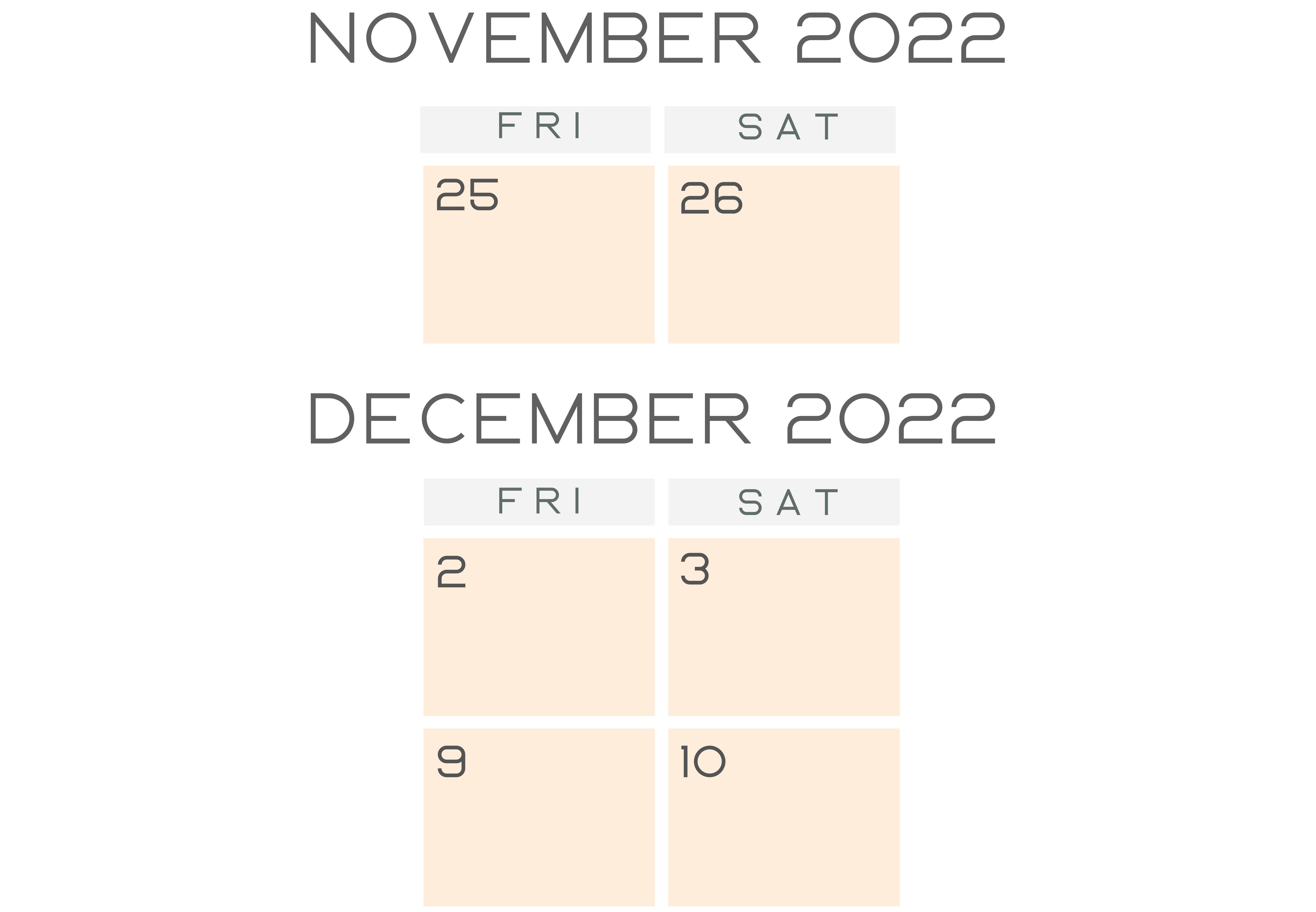 Dining & Lifestyle Prizes
Grab these prizes (and more) in the claw machines!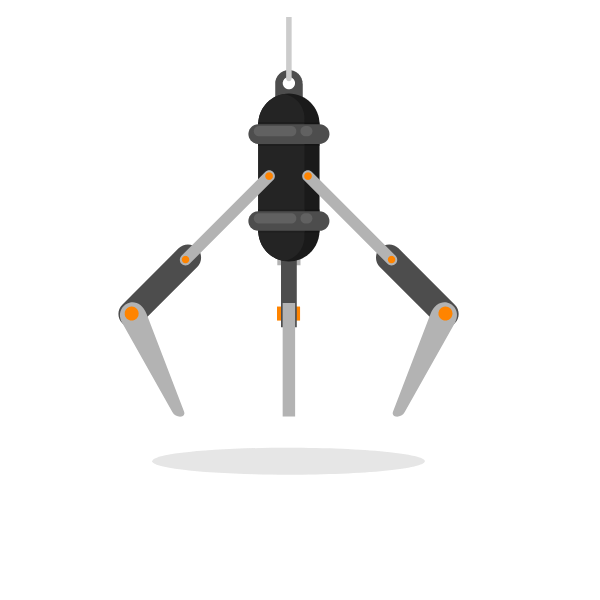 Participating F&B establishments
Spend a
minimum of S$30

at any one of these F&B establishments at Boat Quay Waterfront to enter the Lucky Draw!
georgetown tze char and craft beer
Harvest Seafood Restaurant
Shou La Shou (Hand In Hand Shandong Restaurant)
Tong Fu Ju Sichuan Restaurant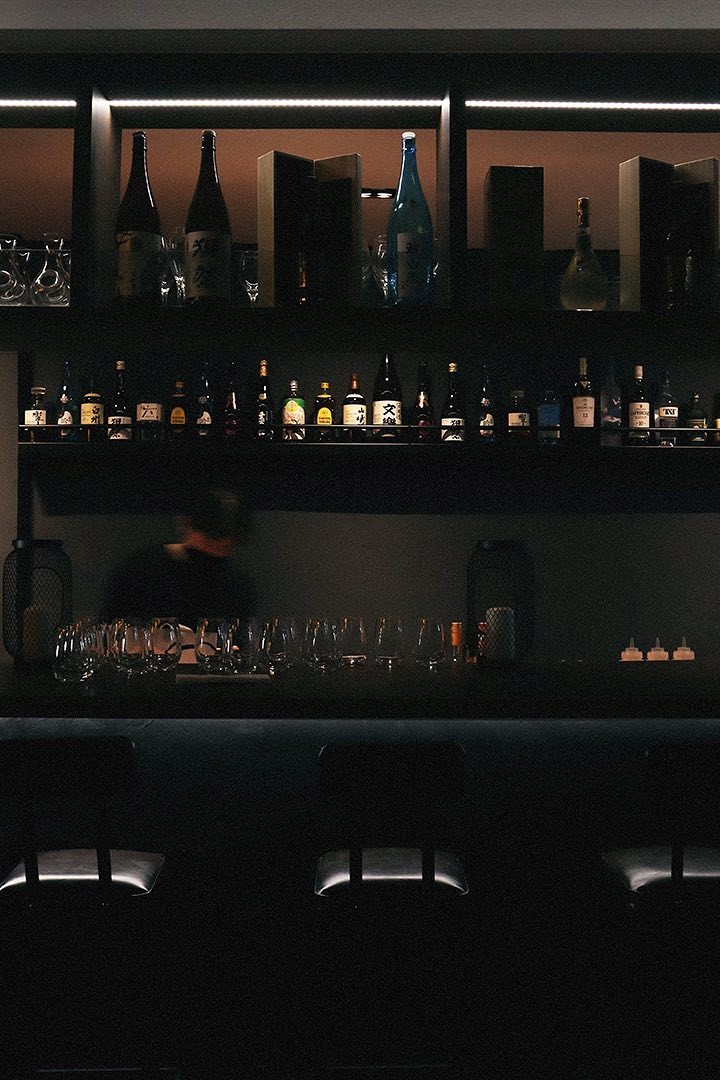 41 Boat Quay, Singapore 049830
JU95 comes from the wordplay of the Japanese word Izakaya (居酒屋). In Chinese,居酒屋 (Jū jiǔ wū), 酒屋 loosely translates to 9 and 5 respectively.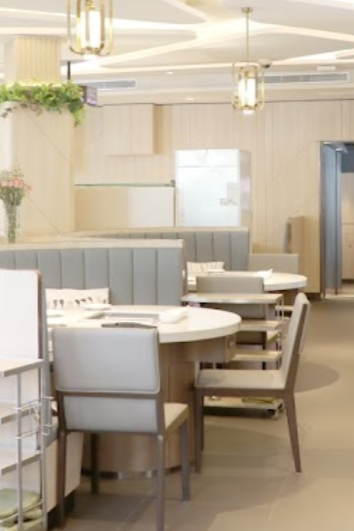 3 River Valley Road, #02-04-Blk D, Singapore 179024
Haidilao was founded in 1994 and it began serving the worldwide popular Sichuan style Hot Pot, gathering various regional influences and tastes along the way. Watch the chefs knead their homemade noodles right at your booths and taste the freshness of the succulent noodles that's perfect with the hearty spice-infused broth. Enjoy complimentary drinks and snacks while waiting for a table.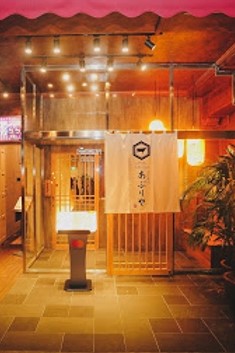 60 Robertson Quay, #01-03 The Quayside, Singapore 238252
At ABURIYA SINGAPORE, we pride ourselves in delivering the perfect yakiniku experience. Our pure Japanese Wagyu is sourced from farmers across Japan.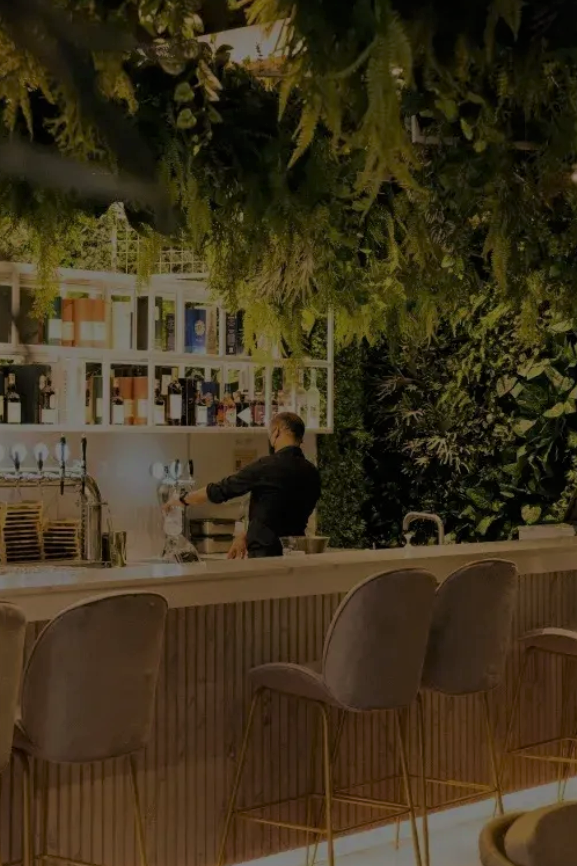 33/34 Boat Quay, Singapore 049822
Paying homage to the colonial era of Singapore by offering our spin on local classic. Expect nostalgic local hits, classic Peranakan food to modern contemporary favourites, all in honour of Singapore.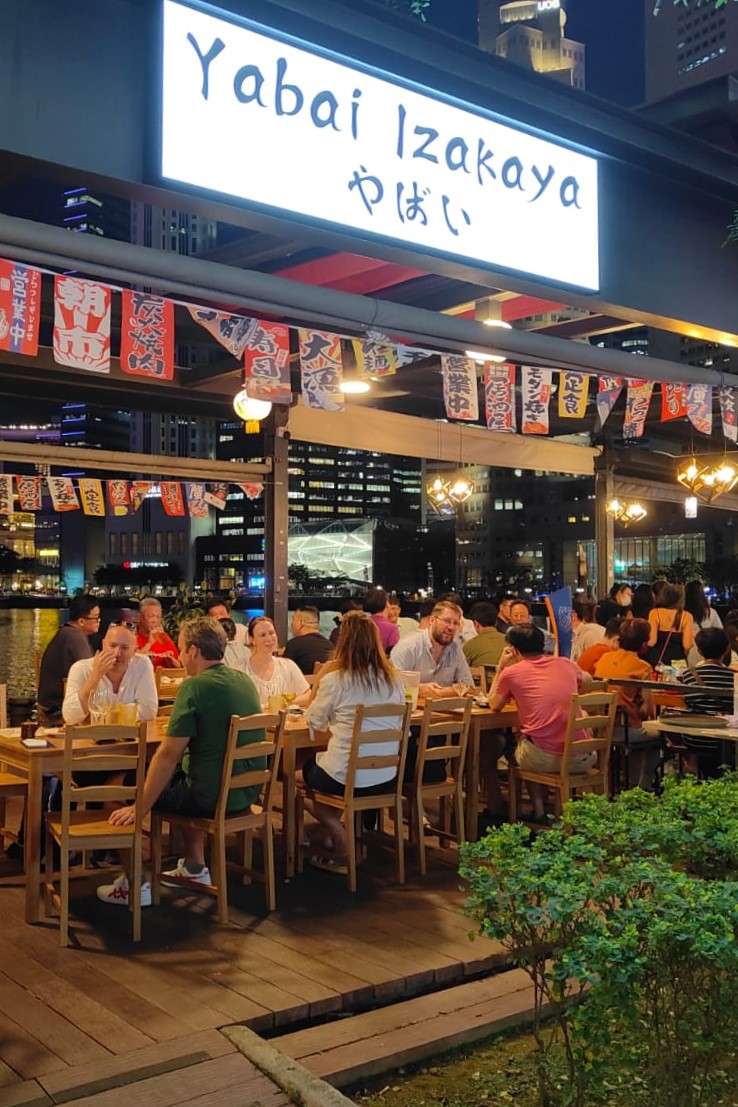 57 Boat Quay, Singapore 049846
We are proud to serve our famous Japanese Food; Yabai sushi, Foie Gras, Kushiya, as well as our gorgeous sashimi platters and modernized dishes, all made from the freshest ingredients. Our selections from the bar strongly focus on "wa" (Japanese) flavours, with a range of sake, beer.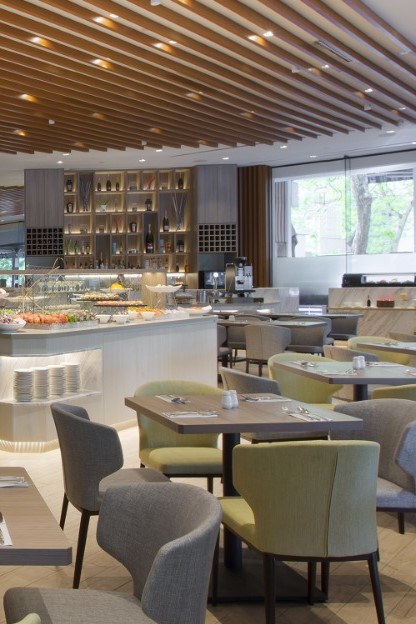 382 Havelock Road, Robertson Quay, Singapore 169629
Four Points Eatery is an all-day dining concept, serving a range of signature a la carte eats for lunch, dinner and Sunday brunch. Diners have the choice of dining indoors or at the sheltered alfresco dining space overlooking the serenity of the beautiful river. Overhead fans keep the area cool and comfortable throughout the day and through the evening.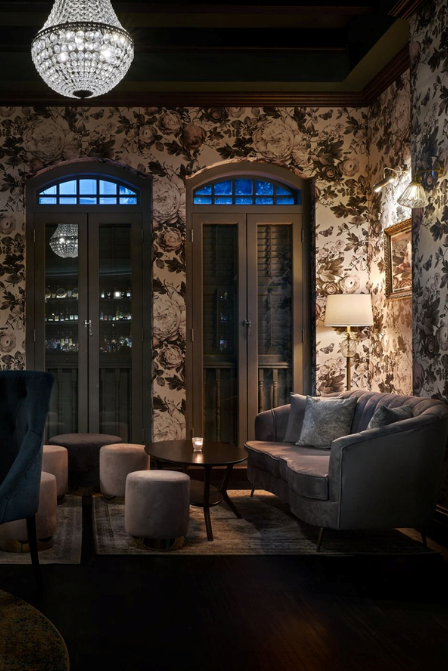 16 North Canal Road, Singapore 048828
Barbary Coast L1 – Deadfall
Deadfall is a concept based on the eponymous drinking holes that thrived in San Francisco during the California Gold Rush era in the mid 1800's. These were rough and ready, cheap and cheerful, where all were welcome and anything goes.
Barbary Coast L2 – Ballroom
Plush and opulent, Barbary Coast Ballroom is based on the Ballrooms of San Francisco's yesteryear. Gone are the madams who use to run these fine establishments but we have kept the cacophony of wallpaper and aim to push flavours and experiences to the next level.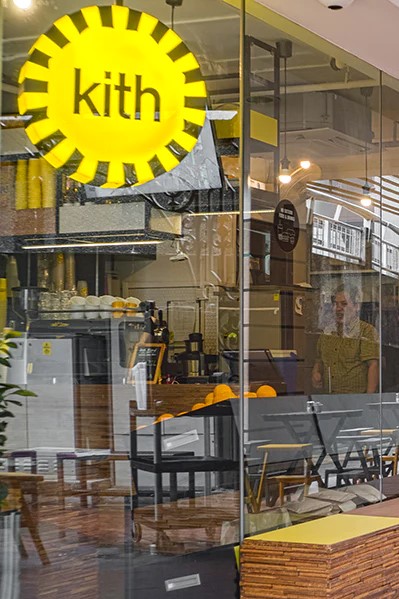 7 Rodyk Street, #01-28 Robertson Quay, Singapore 238215
Kith was established in 2009 as one of the forerunners in the café scene with a small shop by the river at Robertson Quay. Fast forward to this day, Kith has expanded with 8 outlets across Singapore. Kith continues to hold its own in the thriving café community by continually taking its offerings to the next level with a menu that now includes a wide array of full dining options.
Kith's all-day dining options acquired a keen following of customers including coffee-lovers and food aficionados, building a strong community of friends and families who enjoy the unbeatable combination of good coffee, food and company.
90 Robertson Quay, Level 1, 238259
Crispy Pork Knuckle
Each Crispy Pork Knuckle is roasted to perfection upon ordering, eat it hot and enjoy the best combination of super-crispy pork skin with tender and juicy meat. Dip it in our signature sweet and spicy Nam Jim Sauce and eat it together with the Asian-inspired sauerkraut sides made fragrant with sesame oil.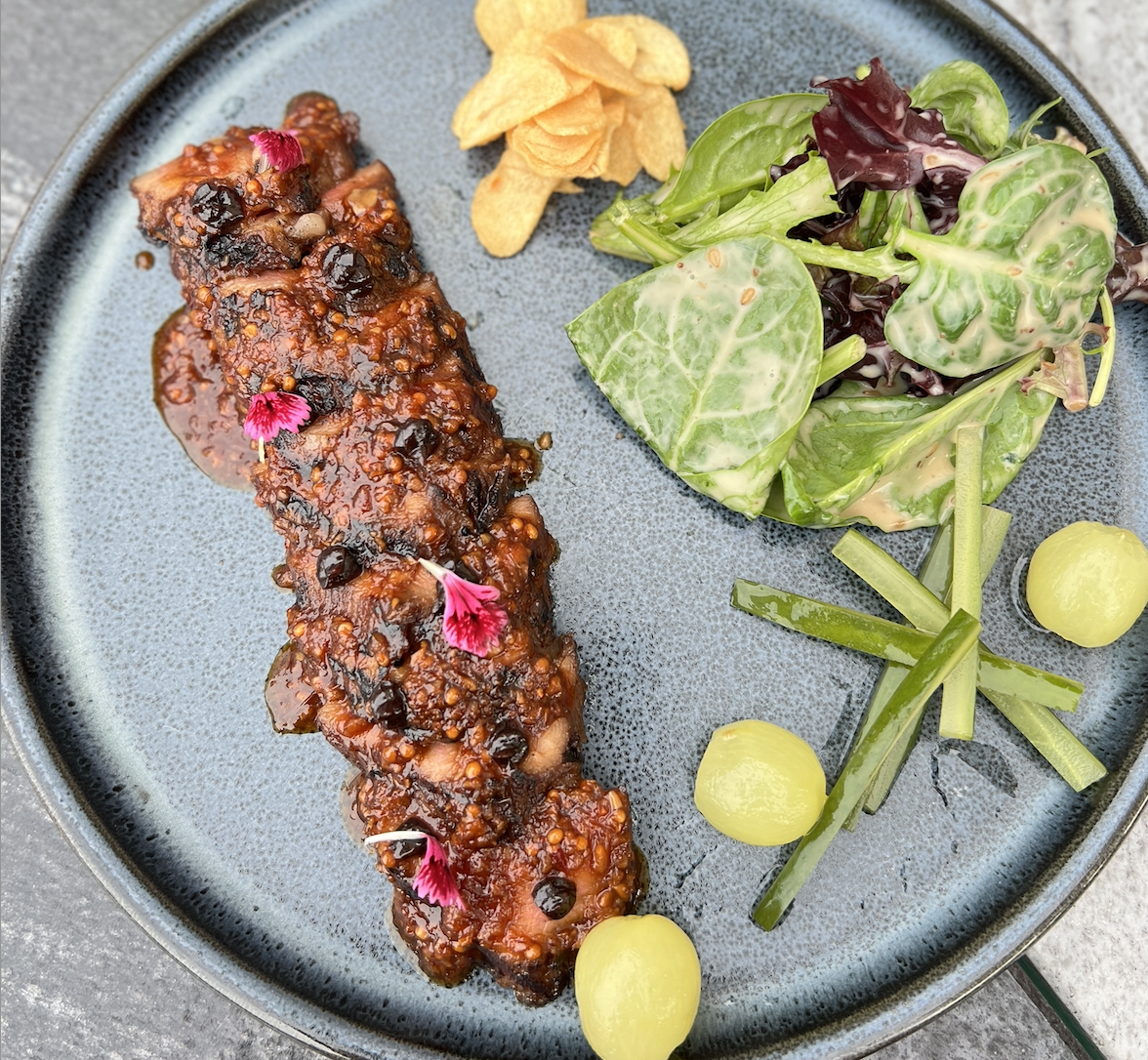 30 Merchant Rd, #01-07 Riverside Point, Singapore 058282
Triple Garlic Pork Ribeye
A perfect melt-in-your-mouth pork ribeye drizzled in garlic teriyaki sauce and black garlic jam balanced with refreshing pickled cucumbers.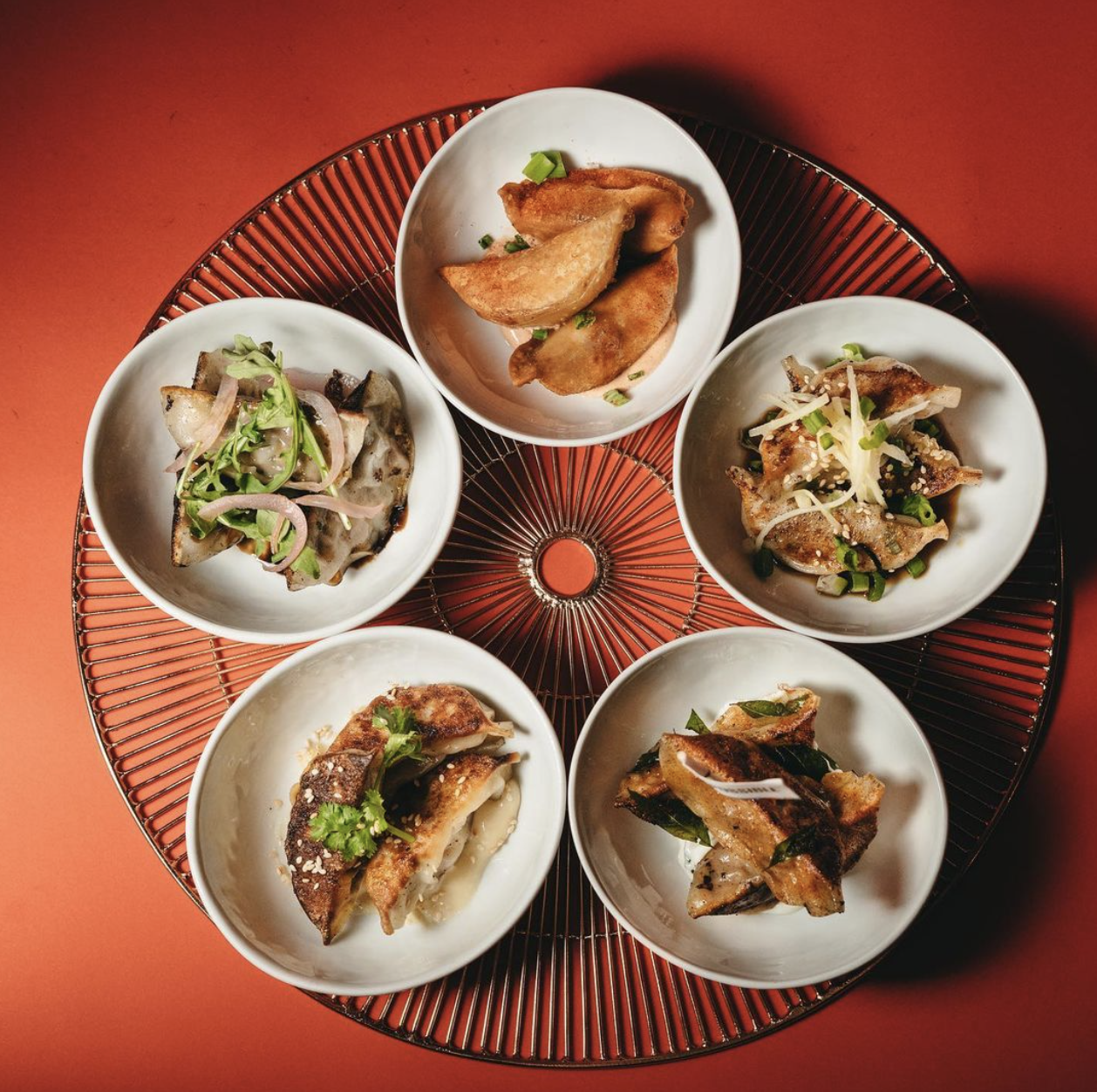 86 Circular Rd, Singapore 049438
Dumpling Platter of 15
Enjoy three dumplings of each of these flavours: The Original, Veggie Mandu, Momo Curry, Fried Pierogi, and Smoked Duck.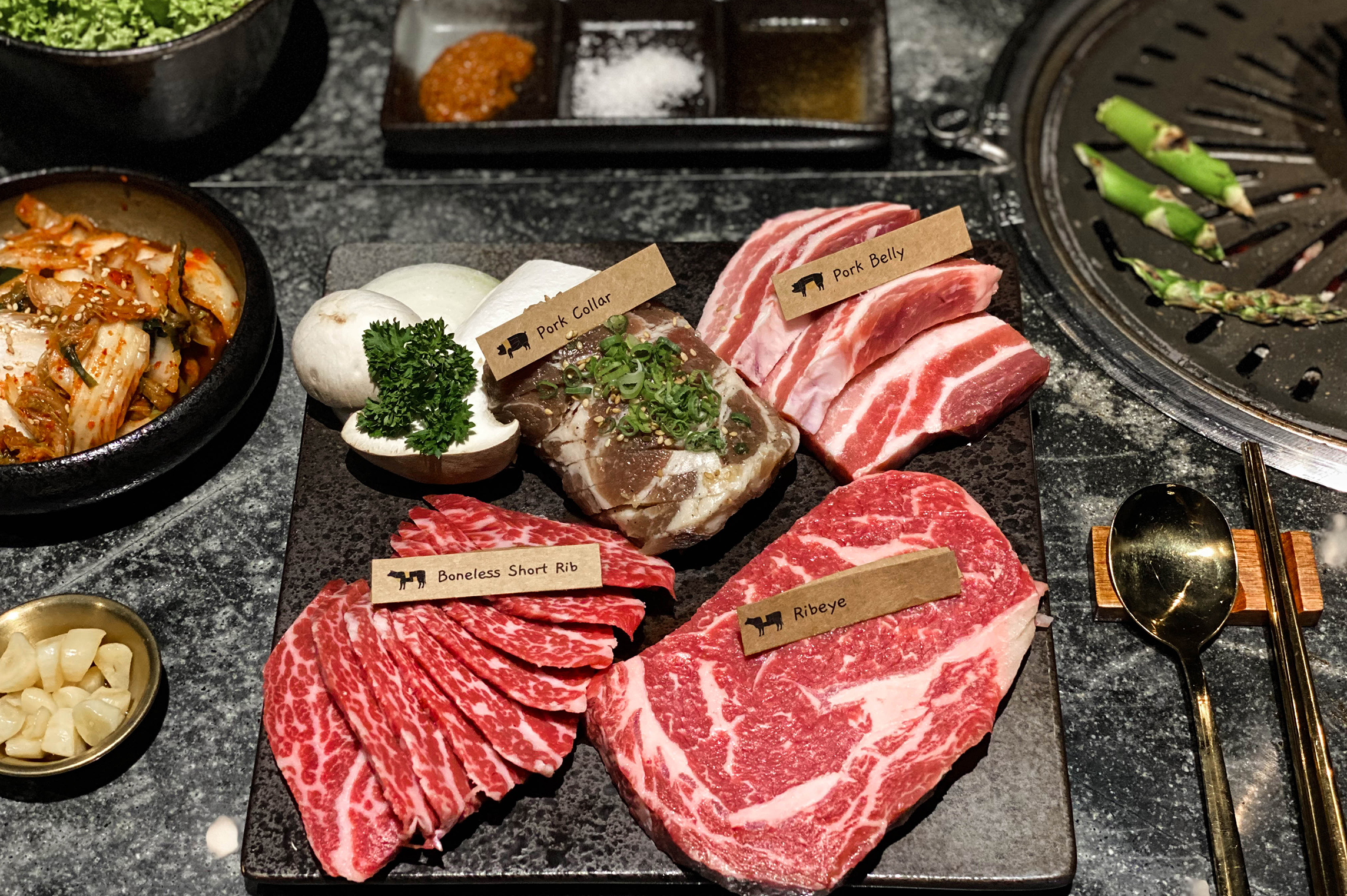 Hanjip Korean Grill House
3C River Valley Rd, #01 – 11 Clarke Quay, Singapore 179022
Hanjip Platter
The Hanjip Platter features their signature cuts, USDA Prime Ribeye, USDA Prime Boneless Short ribs, Kurobuta Pork Belly, and Marinated Kurobuta Pork Collar – the best of both worlds on a plate!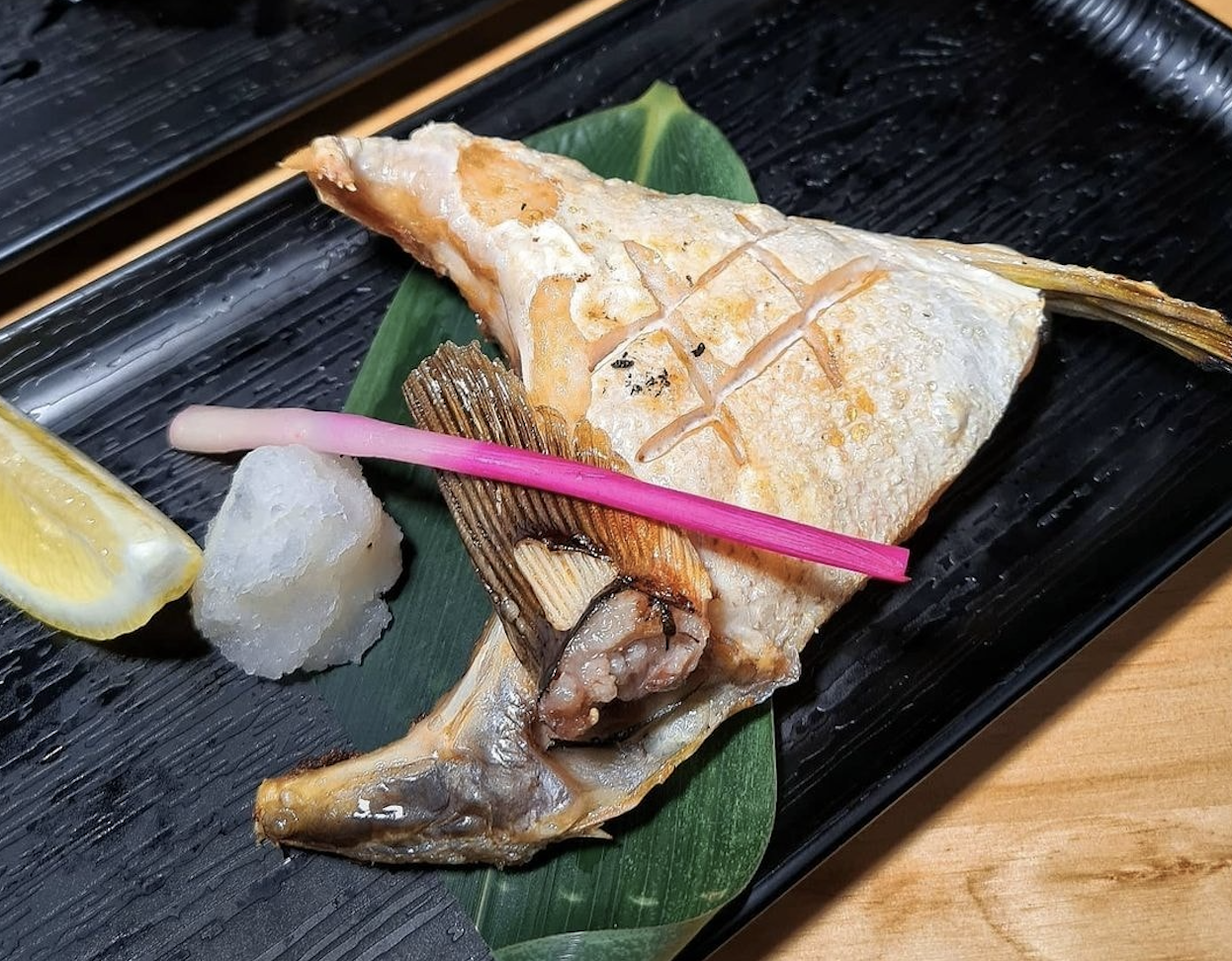 20 Upper Circular Road, #B1, #01/06 The Riverwalk, 058416
Hamachi Kama
Imported directly from, Kagoshima, Japan, the farm-reared hamachi is prepped meticulously upon order, retaining its naturally soft and fatty texture when served. To further ensure its freshness, only a few dishes of Ikigai's Hamachi Kama is available for order daily. 
Lightly grilled, the subtle and natural sweetness of the hamachi shines through. 
41 Boat Quay, Singapore 049830
Parfait Ju
A meticulously plated savoury snack created with rich chicken liver, fermented mushroom jam and raw mushrooms with our home-made Koji sablé cookies. It is a must try at JU95!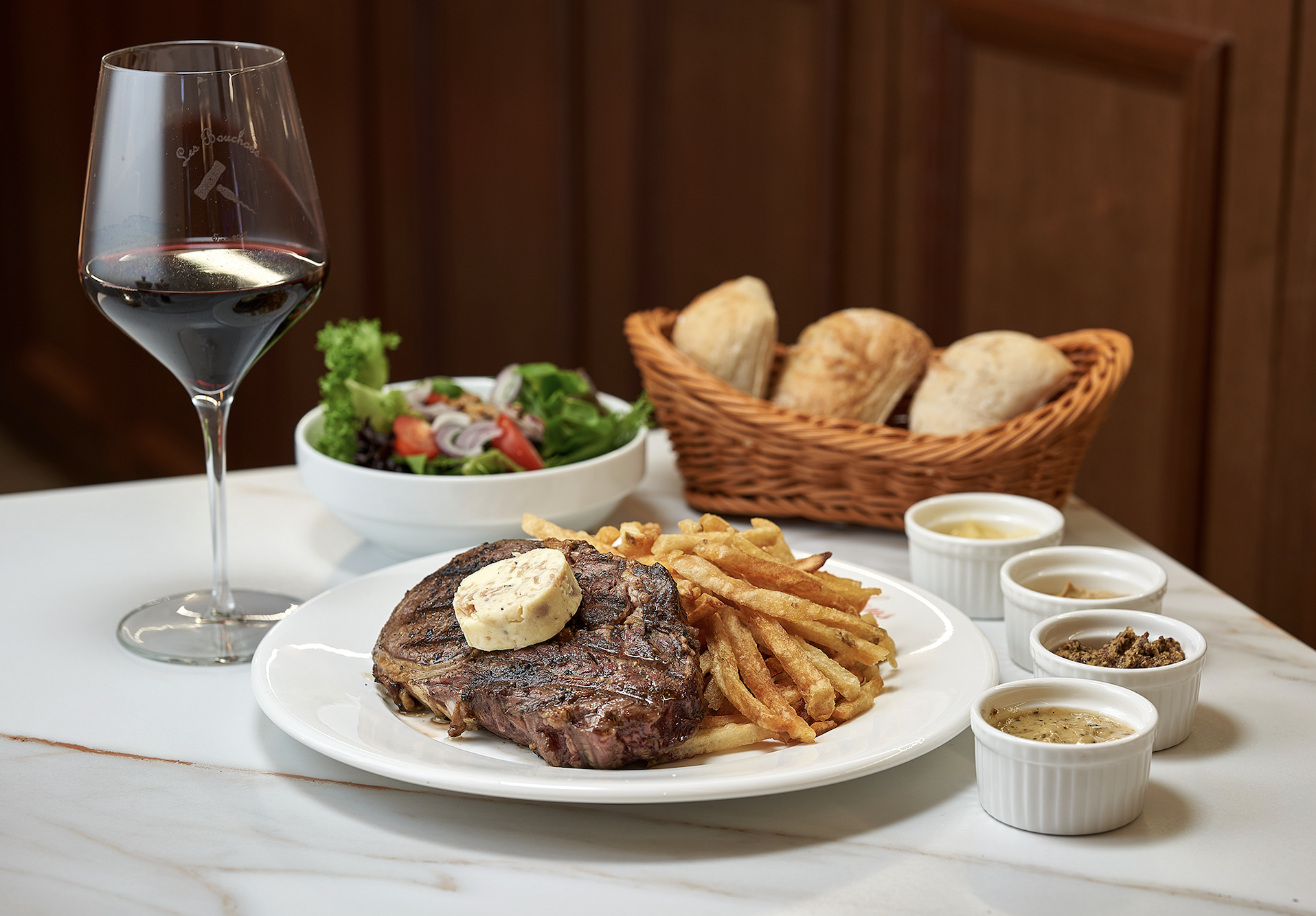 60 Robertson Quay, #01-02, Singapore 238252
Grilled Black Angus Rib Eye Steak with "Vigneron Butter" 
You can always count on Les Bouchons for a satisfying steak frites fix with their signature Black Angus Ribeye topped with "Vigneron" Butter that is grilled to order and served with homemade condiments – A generous cut of Australian beef jazzed up with homemade Vigneron butter (shallot butter with white wine) served with a bowl of mixed salad and free-flow homemade French fries.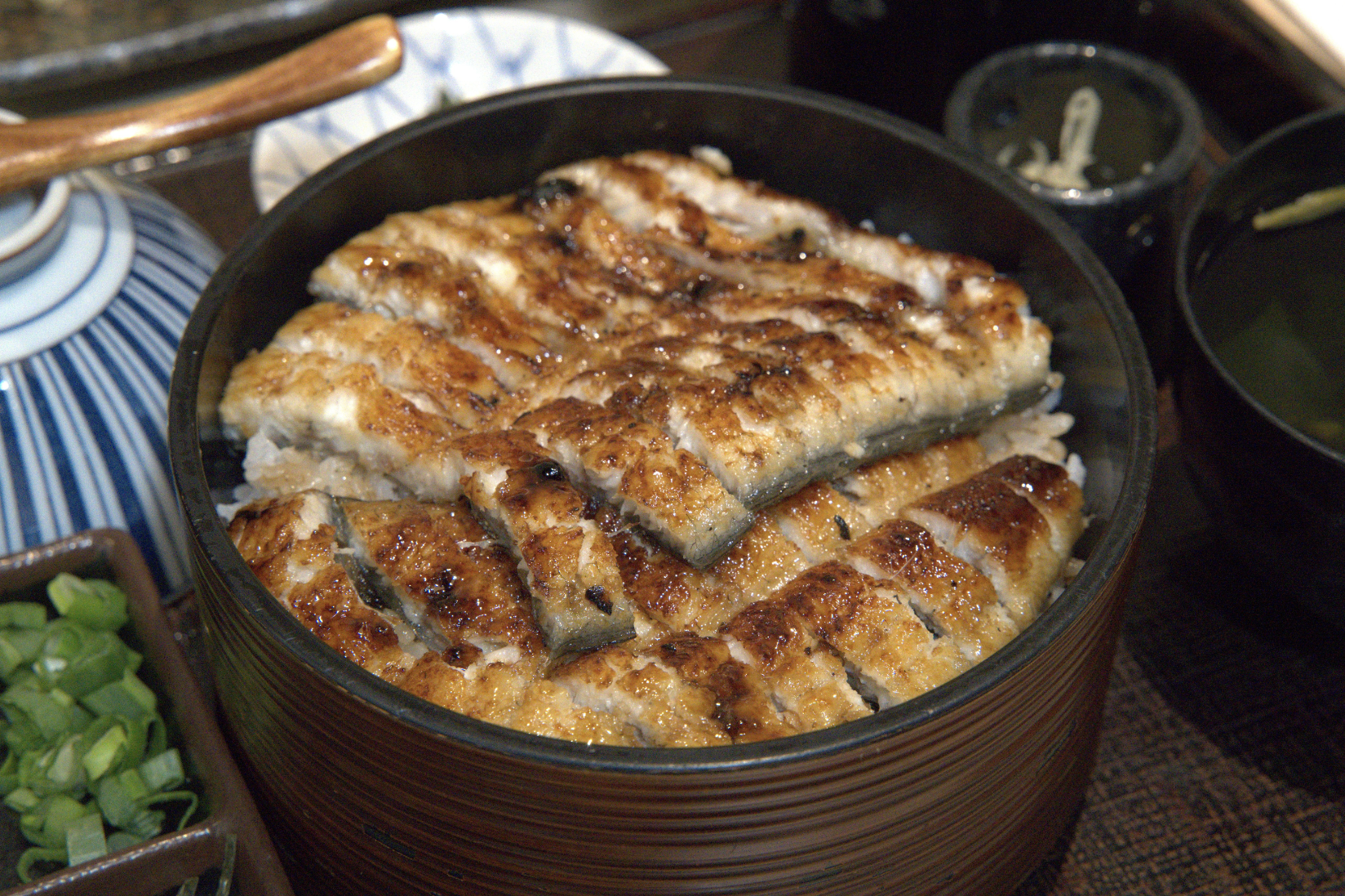 Man Man Japanese Unagi Restaurant
 6 Eu Tong Sen St, #B1 – 52 / 53, Singapore 059817
Hitsumabushi
Hitsumabushi is a traditional Nagoya's dish (We call Nagoya-meshi) of Japanese rice topped with grilled eel, soy-based sauce, and spices such as Japanese pepper. With our delicious handmade sauce and finely grilled eel, it is a delicacy you do not want to miss out!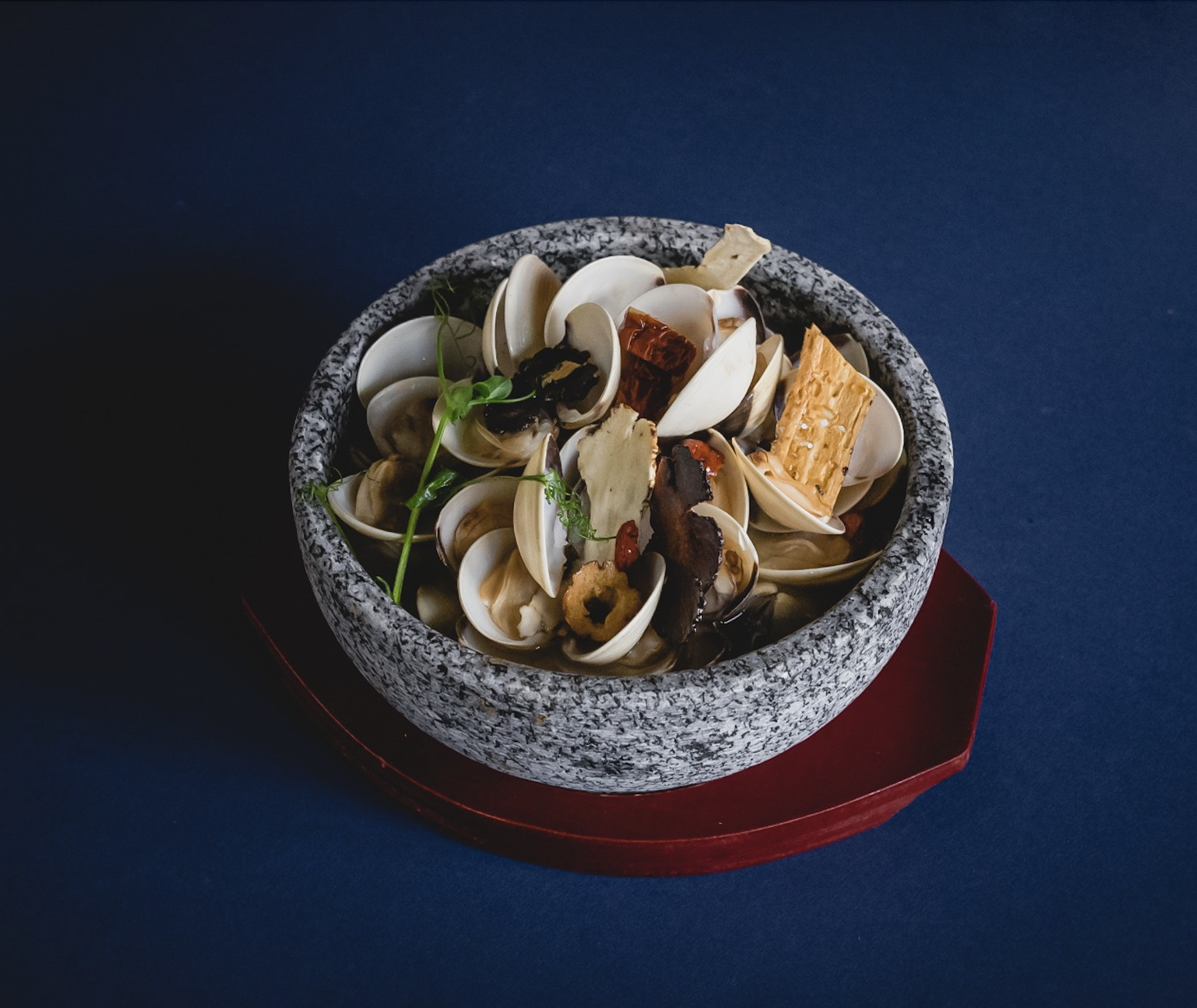 3A River Valley Road, Clarke Quay, #01-02 (Level 2 The Riverhouse, 179020
Flower Clams with Herbal Miso Broth 
The flower clams with herbal miso broth is a modern twist to traditional miso soup with poached flower clams simmered in Chinese superior broth with herbal and Japanese white miso. A dish meant to reflect what Mimi does best – elevating traditional Chinese ingredients with various modern elements from other Asian cultures.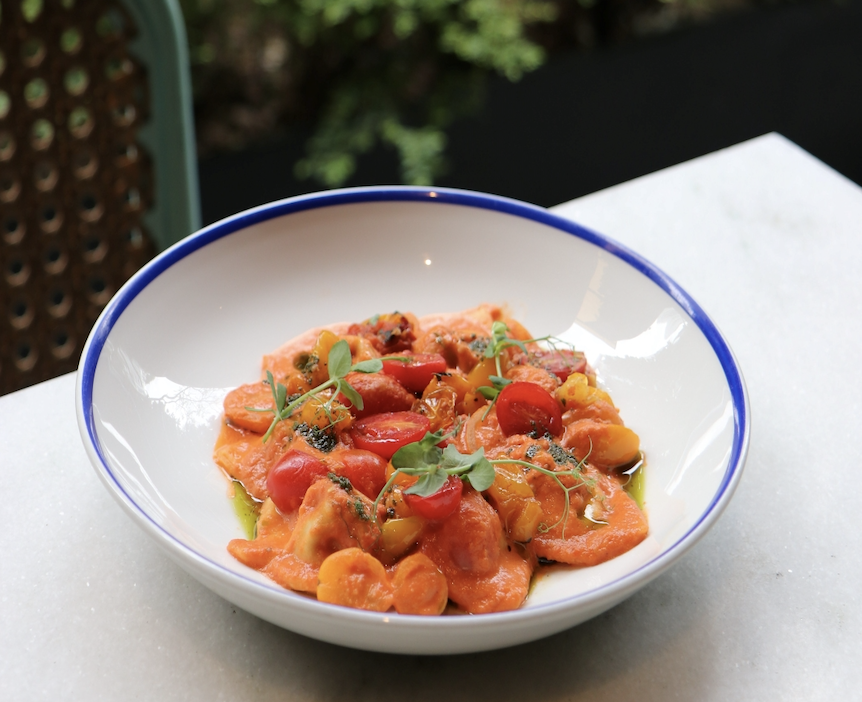 1 Nanson Rd, Singapore 238909
Vodka Tortelli
Aromas of roasted eggplant are accentuated with a Parmesan vegetable stock to create a delightfully rich, earthy filling that is encased in fresh homemade pasta and tossed in a sharp tomato vodka sauce. A perfect balance of creamy and acidity, for a truly hearty and comforting meal.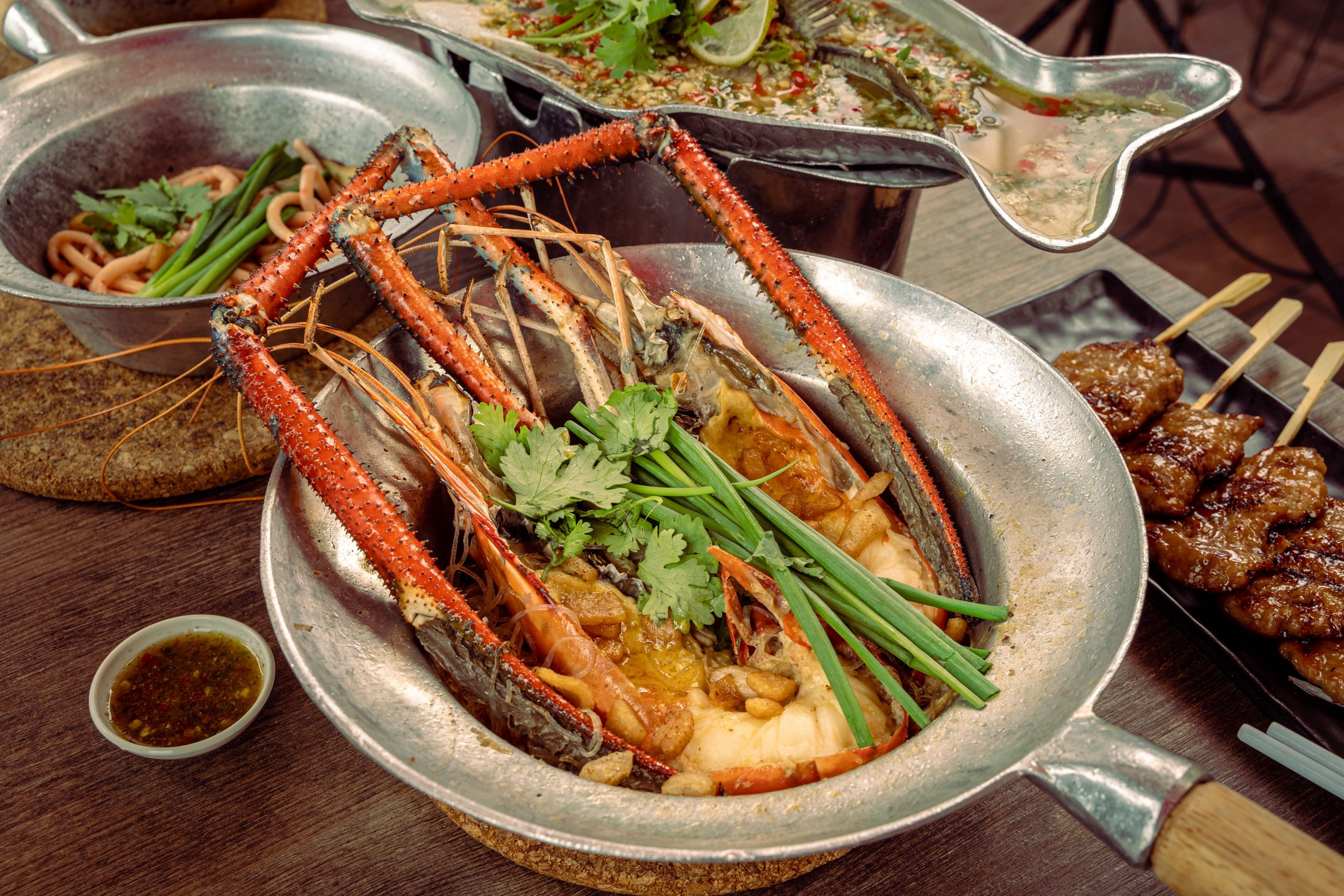 53 Boat Quay, Singapore 049842
Giant Scampi Prawn Vermicelli 
Fall in love with the pork lard-loaded, sauce-soaked, garlic-glutted pot of this dish. Diners are recommended to mix the scampi prawn butter head with our famous steelpot vermicelli. Every slurp of the noodles would surely transport you to the backstreets of Bangkok.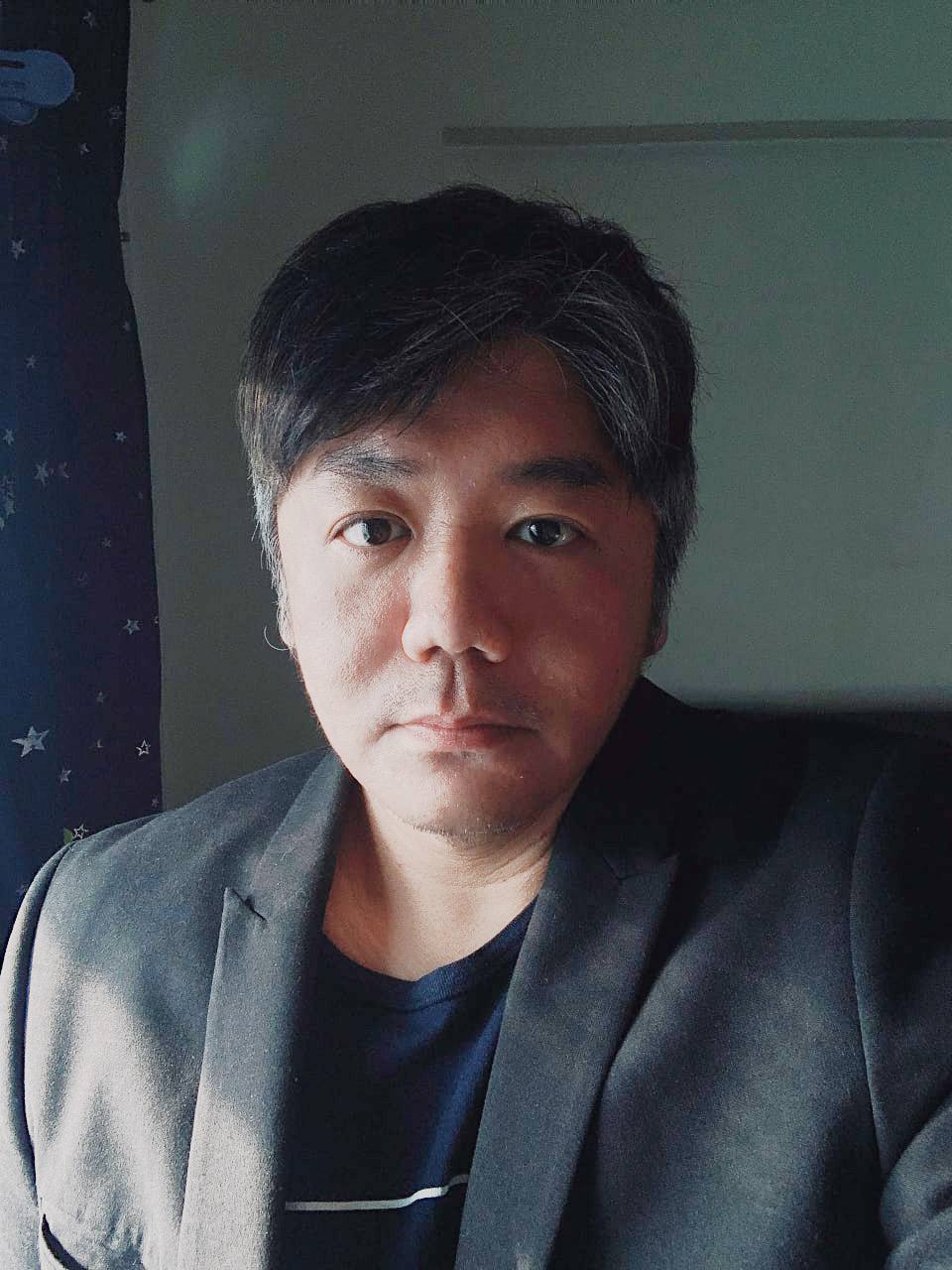 Dr. Aaron Nathanael Ho (he/him), affectionately known as Nat, has been writing about food for 12 years. His social media accounts have been featured in New York Post, Arirang Korea's Global TV, and Channel News Asia.
He has worked with international government agencies and MNCs such as Fukuoka Chamber of Commerce, Korean Food Foundation, Singapore Tourism Board, Poland's Ministry of Agriculture, BuzzFeed, and Singapore Airlines. He was the keynote speaker at the Australian Food Bloggers' Conference (2014); and was the judge for SG50's #SGEatWithUs (2015) and World Gourmet Summit (2022). He won the Golden Point Award by the National Arts Council (2021).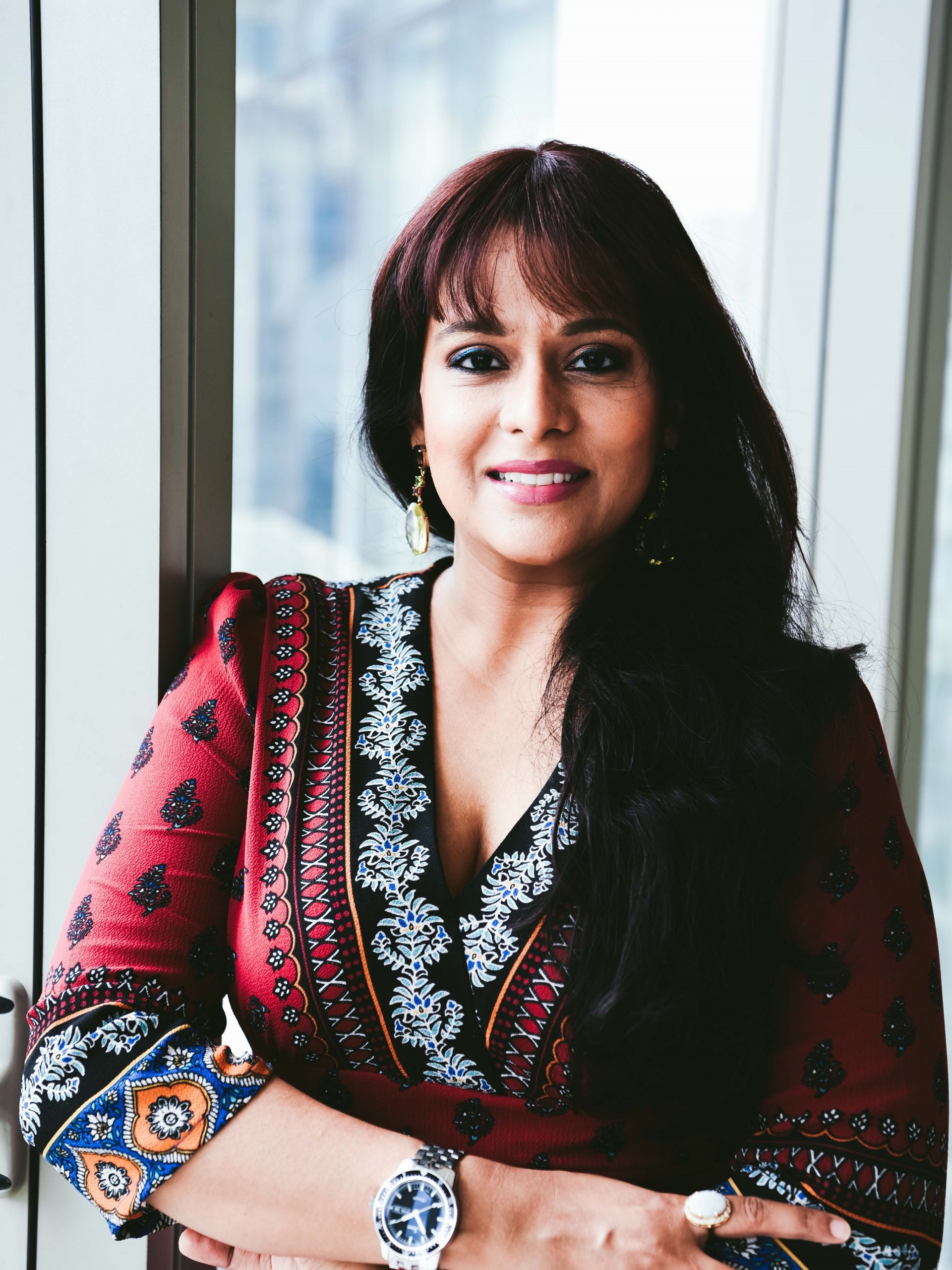 Gayatri Singh is a professional chef trained from one of the finest culinary schools in the world, The Culinary Institute of America, New York. She has been a culinary enthusiast for as long as she can remember and had followed her passion, cooking at home for years and cooking professionally for eight years.
She is currently the Director of Operations at Terra Madre, a modern Australian restaurant located in the lush area of Loewen in Dempsey. She also worked at The Dempsey Project, The Taj Boston, The Peninsula Tokyo and have done several stages in New York's best restaurants. Gayatri had also taught Indian cooking in Tokyo, Okinawa and US before venturing into professional cooking.
Apart from pursuing her culinary profession, she runs her personal blog and full-time Instagram account @gayatriisingh while trying to maintain a healthy lifestyle with balanced food.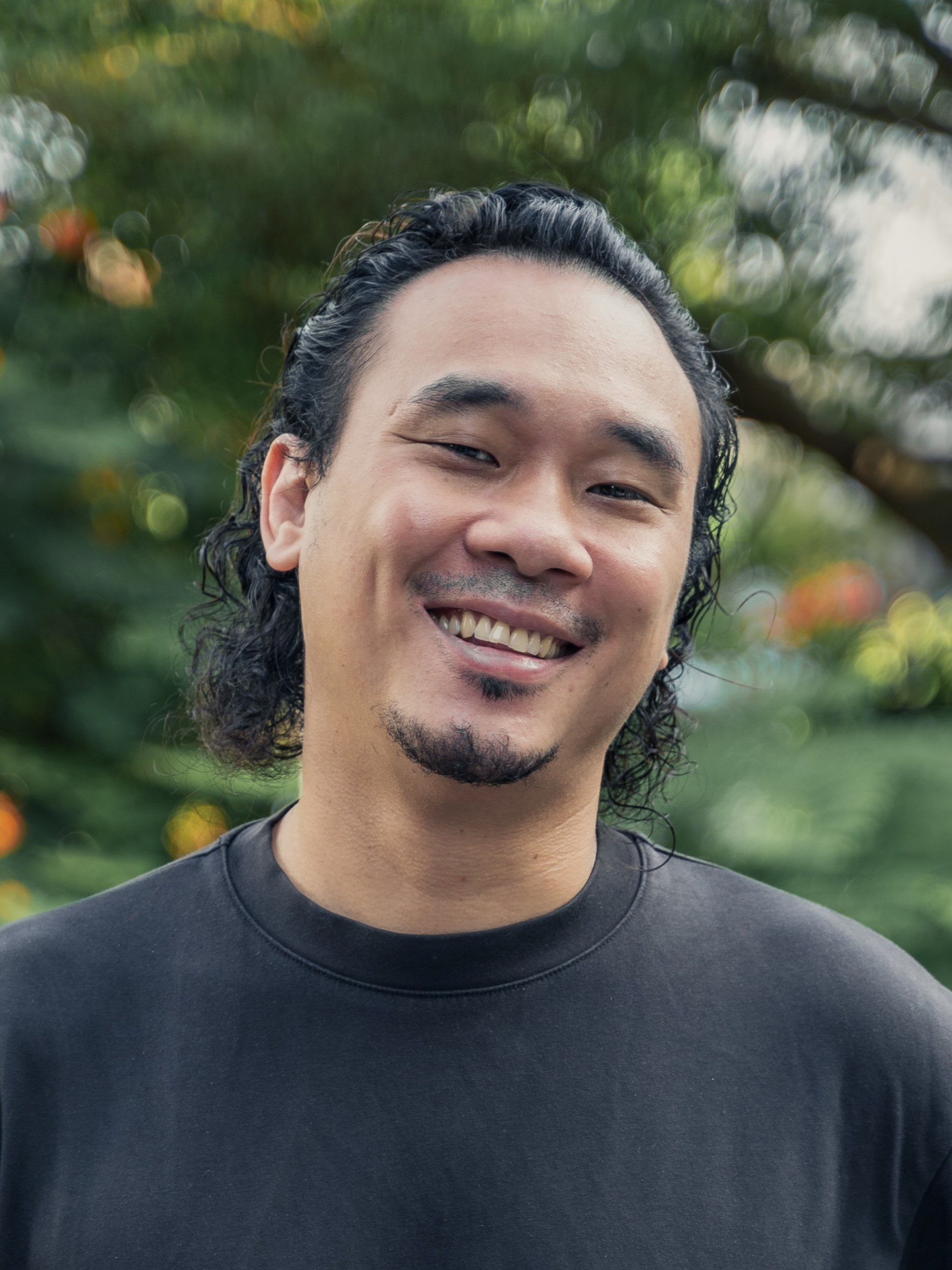 Shawn Chua is no stranger to food – as a presenter for Hawkerpedia, he's seen (and eaten) his fair share of cuisines, ranging from classic hawker faves to unique fusion foods and new innovative dishes. His adventurous palate and penchant for seeking out good eats, makes him the defacto Hawkerpedia team member to go to if you need some food recommendations.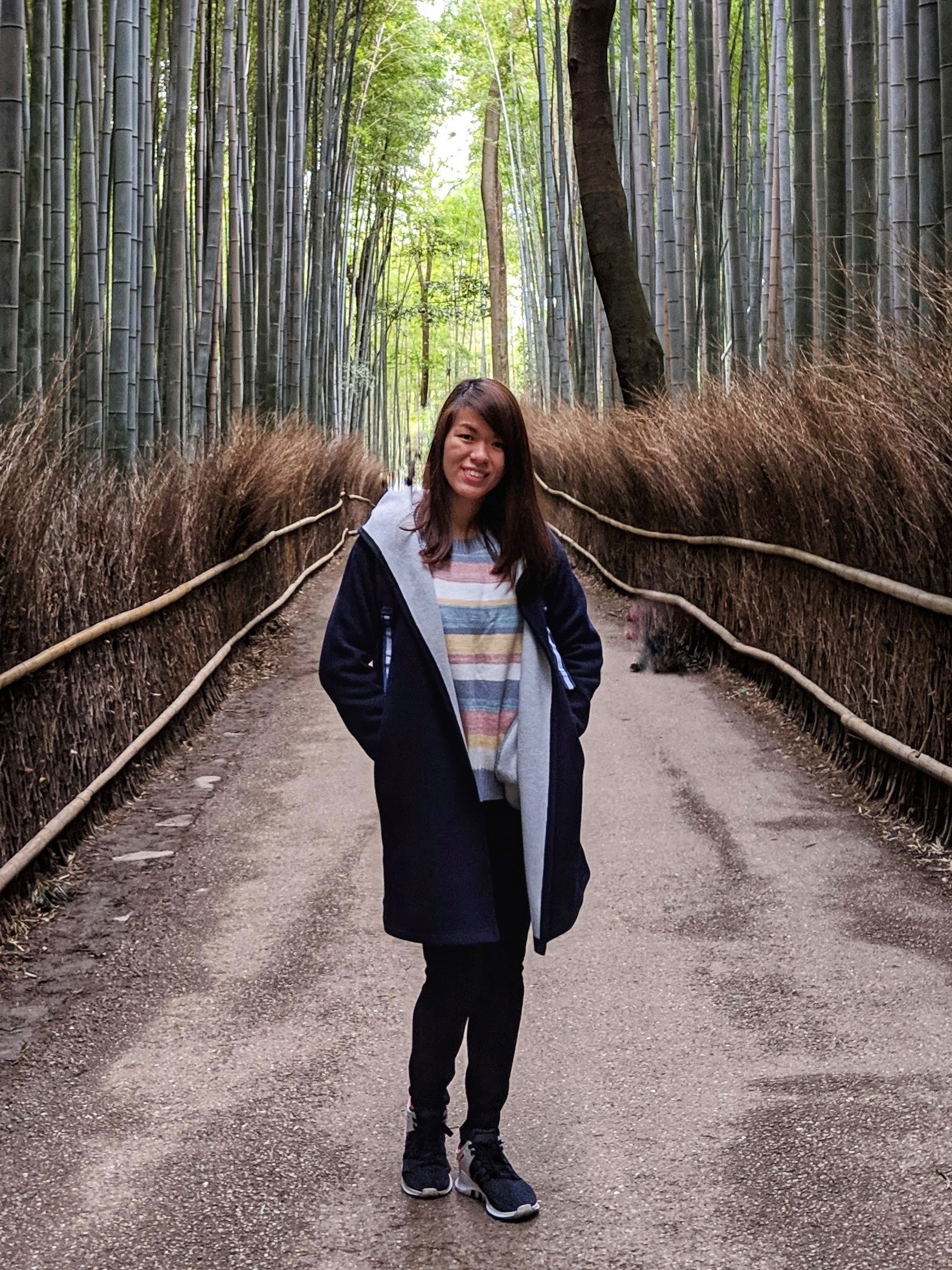 Her hunger, literally and figuratively, has been the driving force for Clara's quest to explore new places for good food in Singapore. Coupled with her love for sharing about her food adventures, Clara has been running her social media pages and her food blog – Explodingbelly, since 2015. Her candid sharing about her personal experiences in her dining recommendations often gives her readers an honest reflection of the standards, as well as a hearty read.
She believes that food is not just for sustenance, it is the common language for most Singaporeans. As such, she enjoys building connections through good food and truly understands what it means to be hangry
Singapore River One (SRO) was incepted in 2012 as the Place Manager of the Singapore River precinct, which includes Boat Quay, Clarke Quay, and Robertson Quay. Directed by the 4-year Pilot Business-Improvement District (BID) Business Plan, it is the intent of SRO that the river is managed as one destination with initiatives and events to make the Singapore River a safe and wonderful place to visit.
Subscribe to the Singapore River One newsletter and stay updated on the latest happenings and promotions around the river!