Projects with Goldbell: Wall Mural – Transitions, Blocks for the Future, SG Bench and The Route
Collaboration with Goldbell Group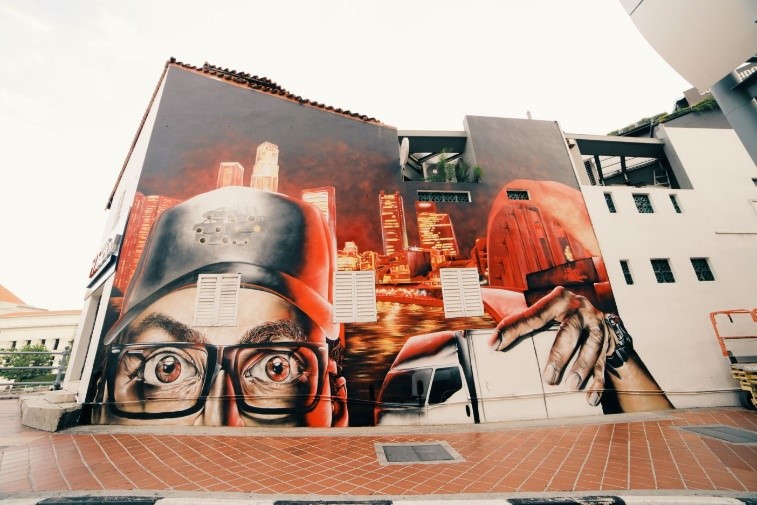 Wall Mural – Transition


This wall mural is an initiative by Singapore River One, proudly supported by Goldbell Group and Breezeway Development.

The mural titled Transition speaks of the evolution of Boat Quay from where logistics played an important role in Boat Quay, where it was once the busiest part of the old Port of Singapore during the 1860s. Goods were carried from bumboats anchored in the river to the road by the coolies, and with the advances in technology, transportation has developed to new modes including trucks and modern vehicles.

Today, Boat Quay boast of the beautiful skyline and waterfront view, with a wide offering of international cuisines and entertainment along the preserved shophouses.

Ceno2, a Singaporean graffiti fine artist, was commissioned for the work.
Blocks for the Future


Robertson Quay boasts a vibrant riverside dining coupled with residential developments along Singapore River. Identifying the lack of a play facility for the children living around the area, Singapore River One, supported by Goldbell Group, installed a play structure titled Blocks for the Future, at the public space along Robertson Quay.

Through this creative play space, children are encouraged to interact with the environment, let their imagination wander and weave their own stories outdoors. We hope to inspire future generations to create lasting memories that they'll resonate fondly within the years to come.
Blocks for the Future, Robertson Quay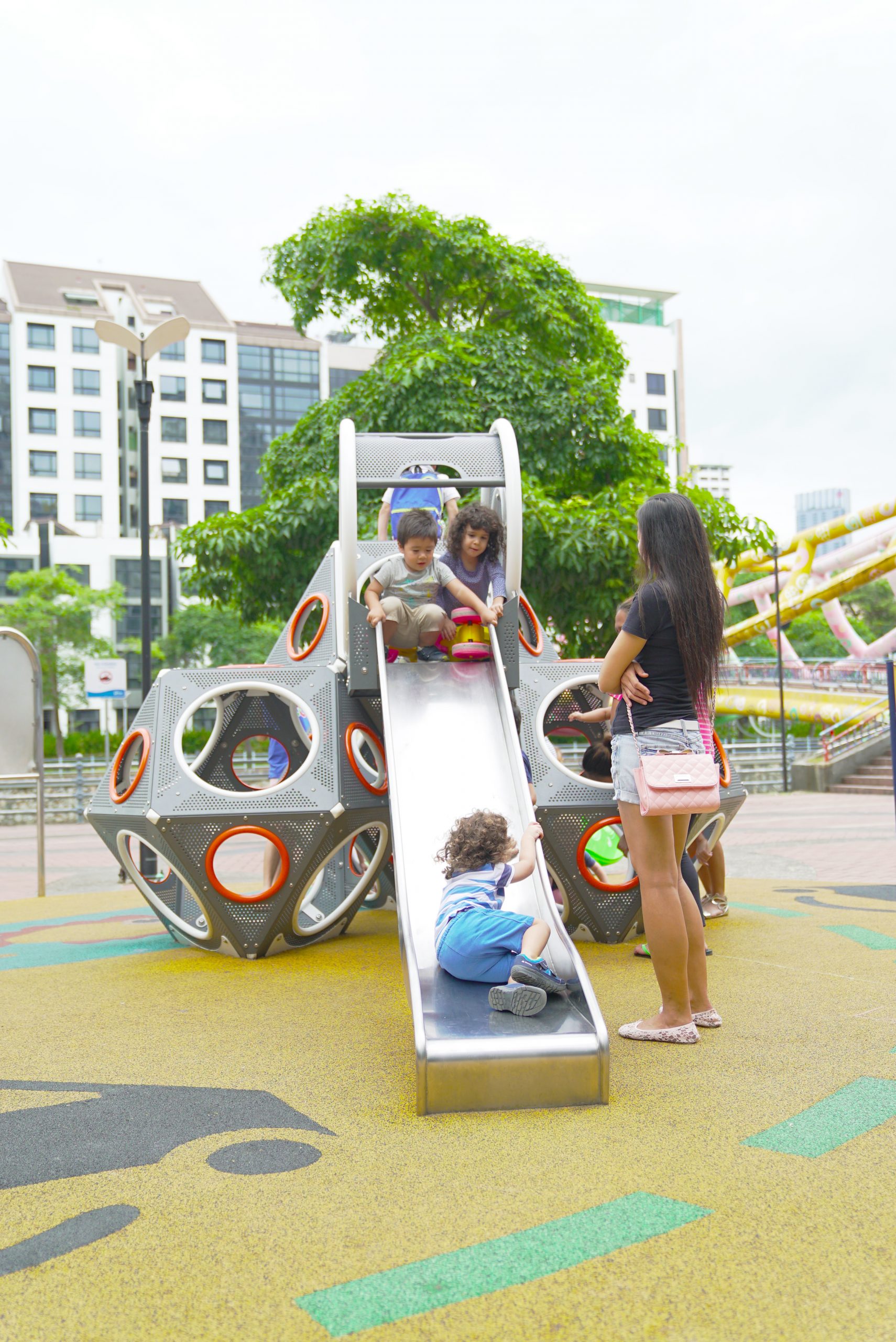 SG Bench and The Route


In 2018, the Singapore River Street Furniture Design Project was embarked on by Singapore River One, Goldbell Group and Raffles Design Institute Singapore with the aims of showcasing the talents of our youth designers as well as to elevate the vibrancy of the Singapore River precinct.

The institute's Interior and Product Design students were invited to design functional seating for visitors to the precinct. The designs were also themed to showcase the contrast between the river's rich heritage and future modernism. The two designs – SG Bench and The Route, that you see here were selected from the students' course work, and they are currently placed along the riverfront at Clarke Quay and Robertson Quay.