Vol 5: Unique Gems Across the Quays
Psst, we've got some fresh and special recommendations that we're sure you'll dig!
Life's too short to miss out on extraordinary dining experiences, so we've collated this list of unique gems to get you started. With these dazzling delights, no meal will ever be dull! Help #saveFNBsg and support our local F&B industry, and stay tuned for future picks!
Come, let's adventure along the Singapore River; one fine-find at a time.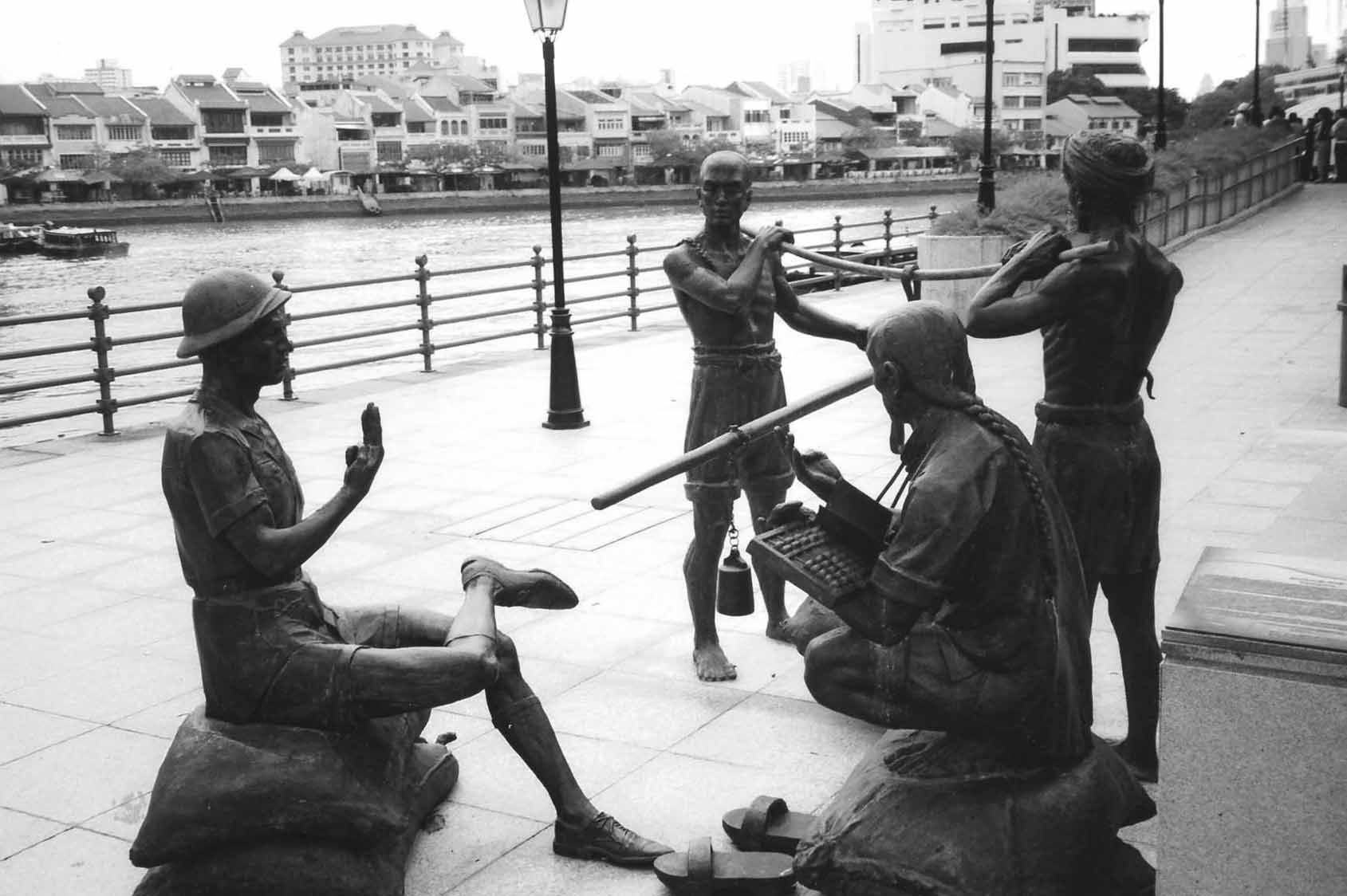 #FunFact: DidYouKnow!
'The Great Emporium' right across Boat Quay could have been placed at Boat Quay itself!
As the Southern Bank of Singapore River is where the coolies used to work, the artist (Malcolm Koh) suggested for it to be sited there instead. However, to ensure accessibility and accommodate picturesque shots like the above, the tableau was ultimately placed at the North Bank where it remains today.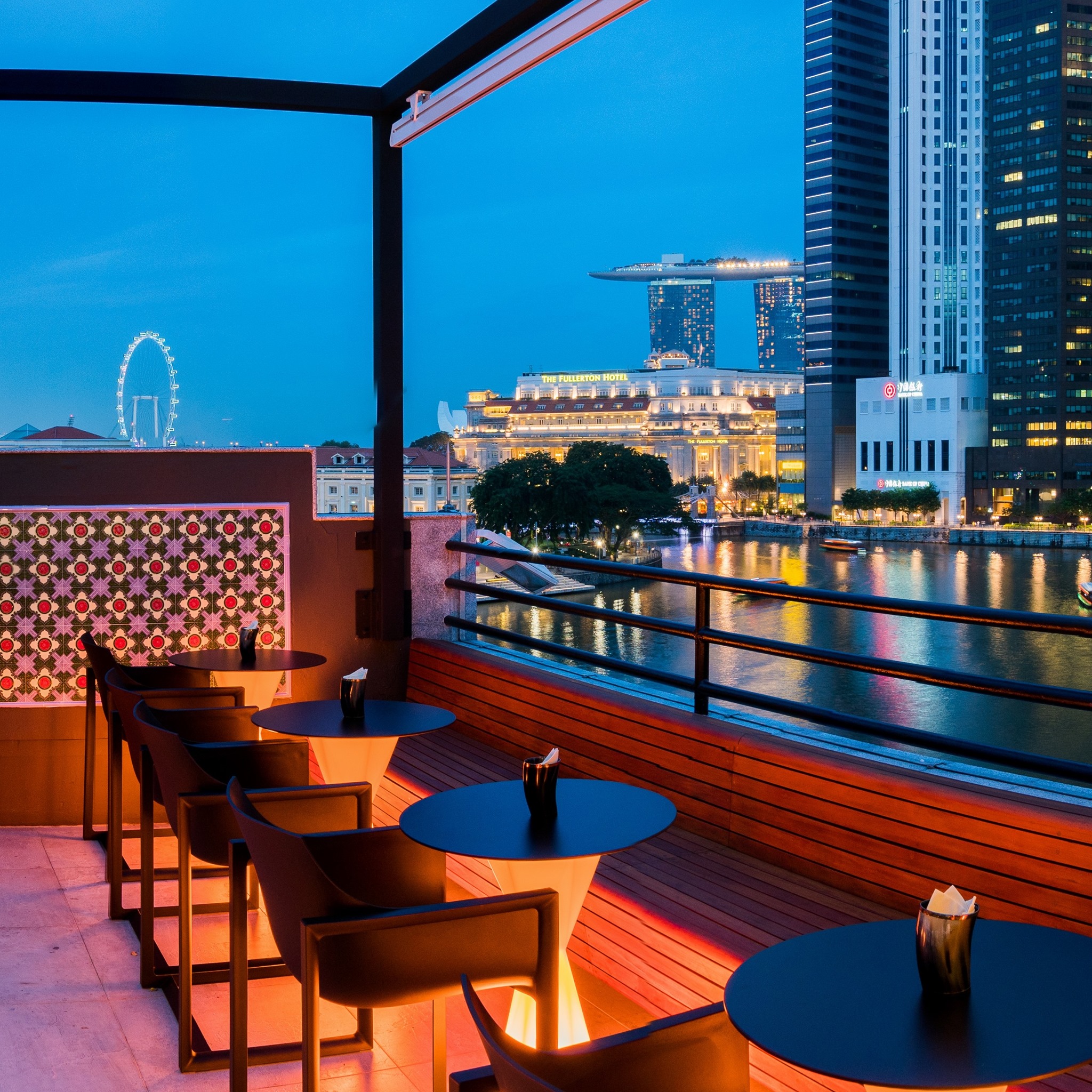 Feel on top of the world with the Braci, a gorgeous rooftop restaurant that houses top of the line Italian cuisine. As one of the Top 50 best Italian restaurants worldwide, Braci promises to regale with its amazing river view and Michelin Star food!
Details
Website: https://www.braci.sg/
Address: 52 Boat Quay, #05-01/ #06-01, Singapore 049841
Opening hours: Monday 6pm to 11pm, Tuesday to Saturday 12pm to 2pm, 6pm to 11pm
2. The Dragon Chamber @ Circular Road Boat Quay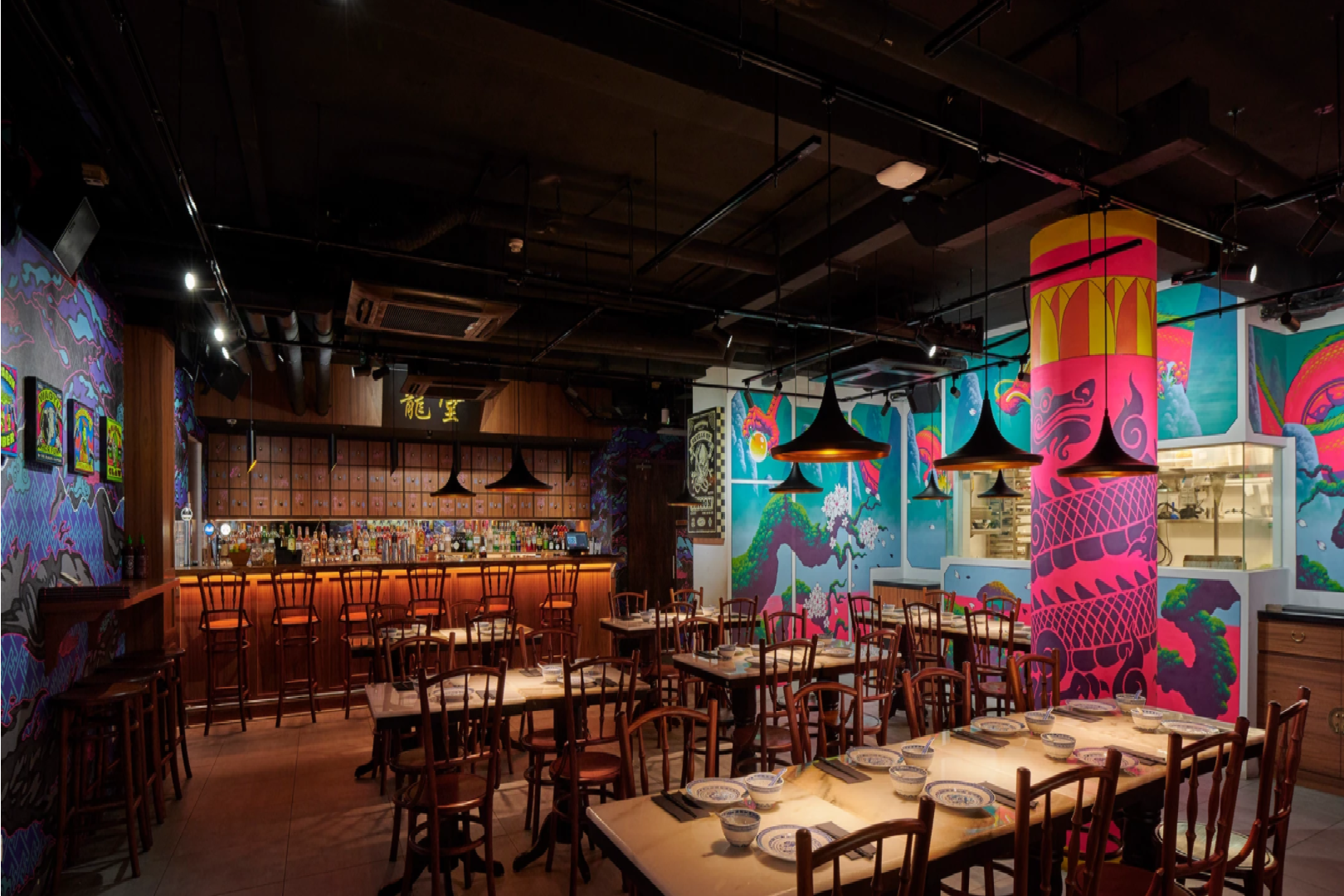 Image credit: The Dragon Chamber
Not so hidden anymore, The Dragon Chamber is a hit with its unique entrance: a secret restaurant housed behind a fridge in a bright Kopitiam. Honouring age-old Chinese dishes that never made it mainstream, their adventurous menu might shock some but satisfy all.
Details
Website: https://www.thedragonchamber.com/
Address: 2 Circular Rd, Singapore 049358
Opening hours: Tuesday to Sunday 11am to 3pm, 5pm to 10.30pm
3. WhiteTree Café @ Circular Road Boat Quay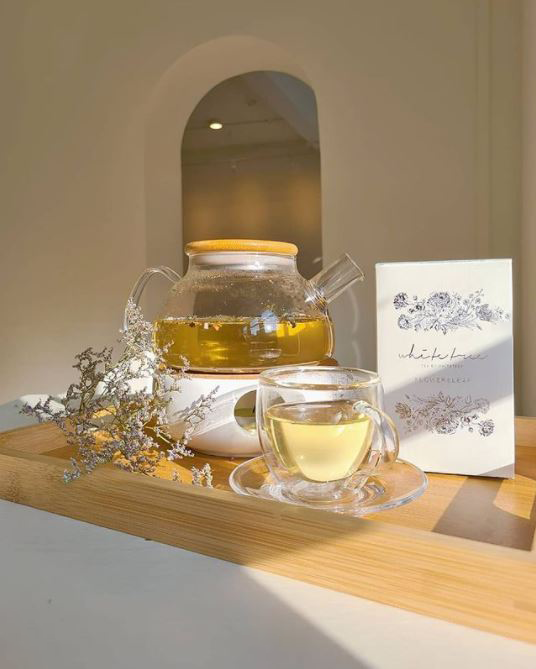 Image credit: @whitetree_cafe
WhiteTree Café offers a wealth of healthy blends approved by certified nutritionists. The café's minimalist interior bathed in natural sunlight matches its soothing wellness teas perfectly. To keep warm this rainy July, try their Warm Up Blend (aids digestion too). Islandwide delivery available!
Details
Order via: http://whitetree-teatime.com/collections/all
Website: https://whitetreecafe-hairsalon.com/cafe/
Address: 24A Circular Road, 2nd Floor, Singapore 049380
Opening hours: Monday to Thursday 12pm to 10pm, Friday and Saturday 12pm to 11pm, Sunday 12pm to 10pm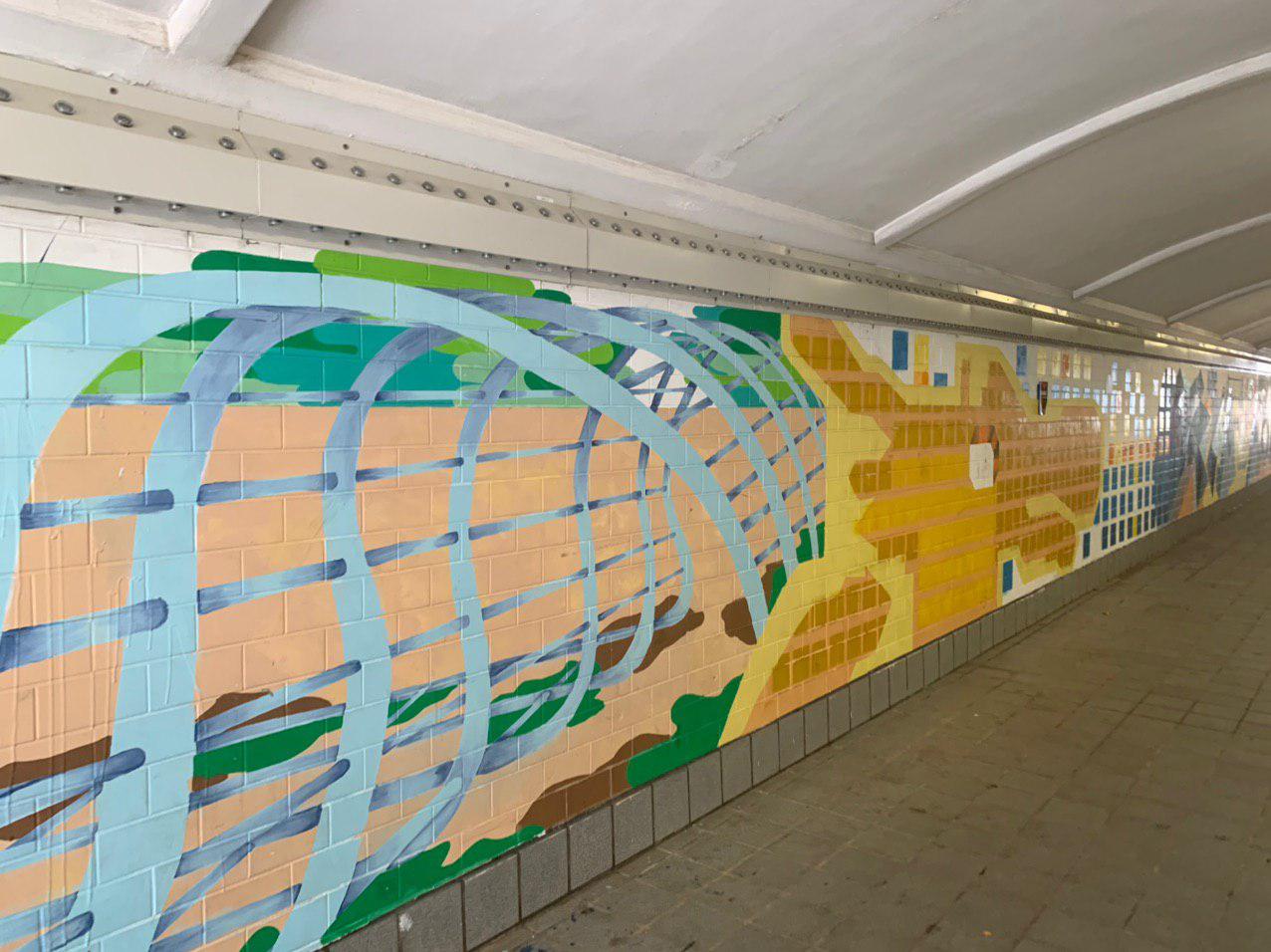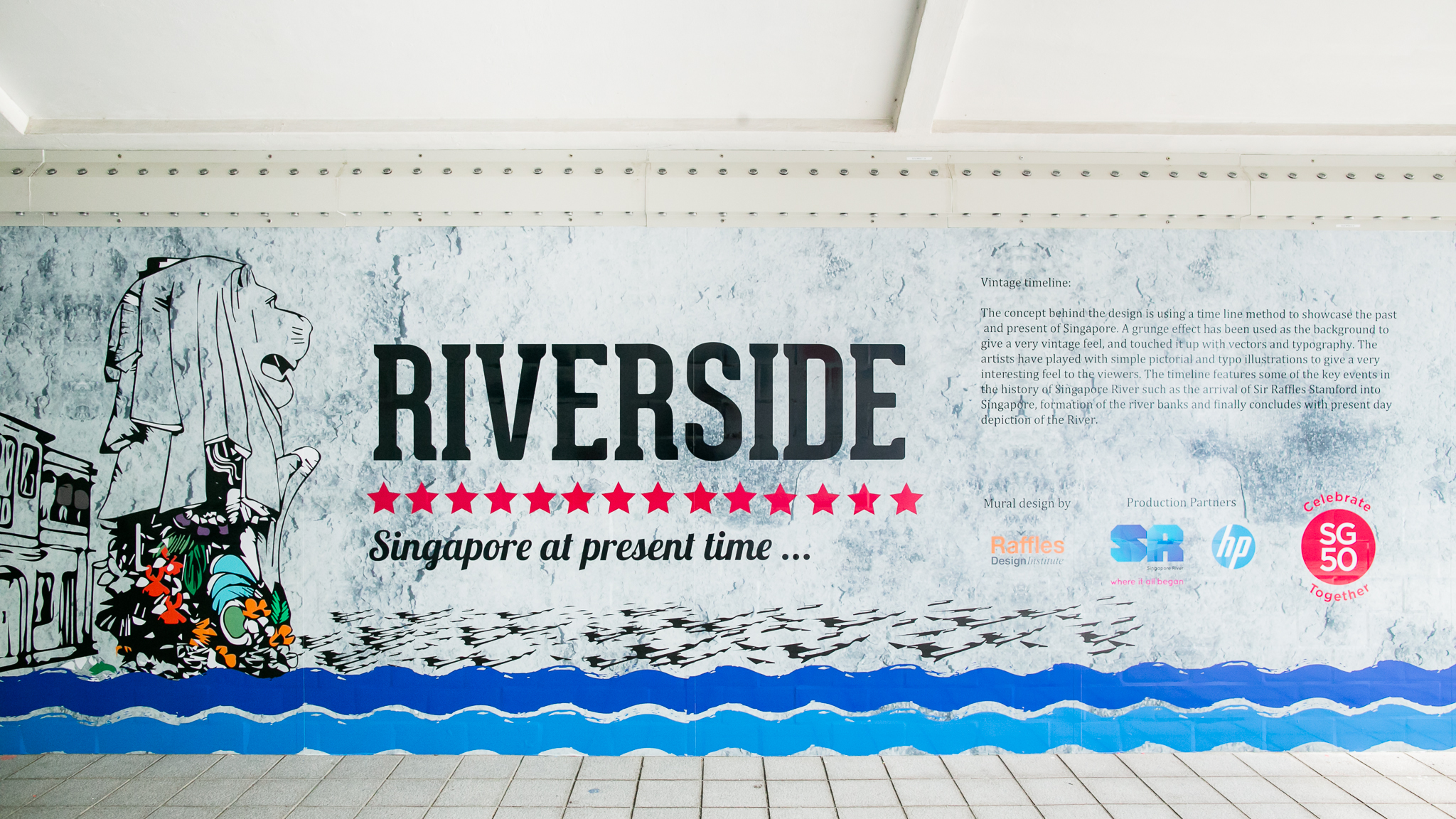 Image credit: Singapore River One
#FunFact: DidYouKnow!
The underpasses towards Clarke Quay are lined with murals.
Reminisce the old childhood playgrounds of the 70s and 80s with 'The Murals: The Dove, The Dragon, The Clock' at the Coleman Bridge underpass, or walk through the impressive transformation of Singapore from a small fishing village to a modern city with 'The Vintage Timeline' at the Elgin Bridge underpass!
4. The Riverhouse @ Clarke Quay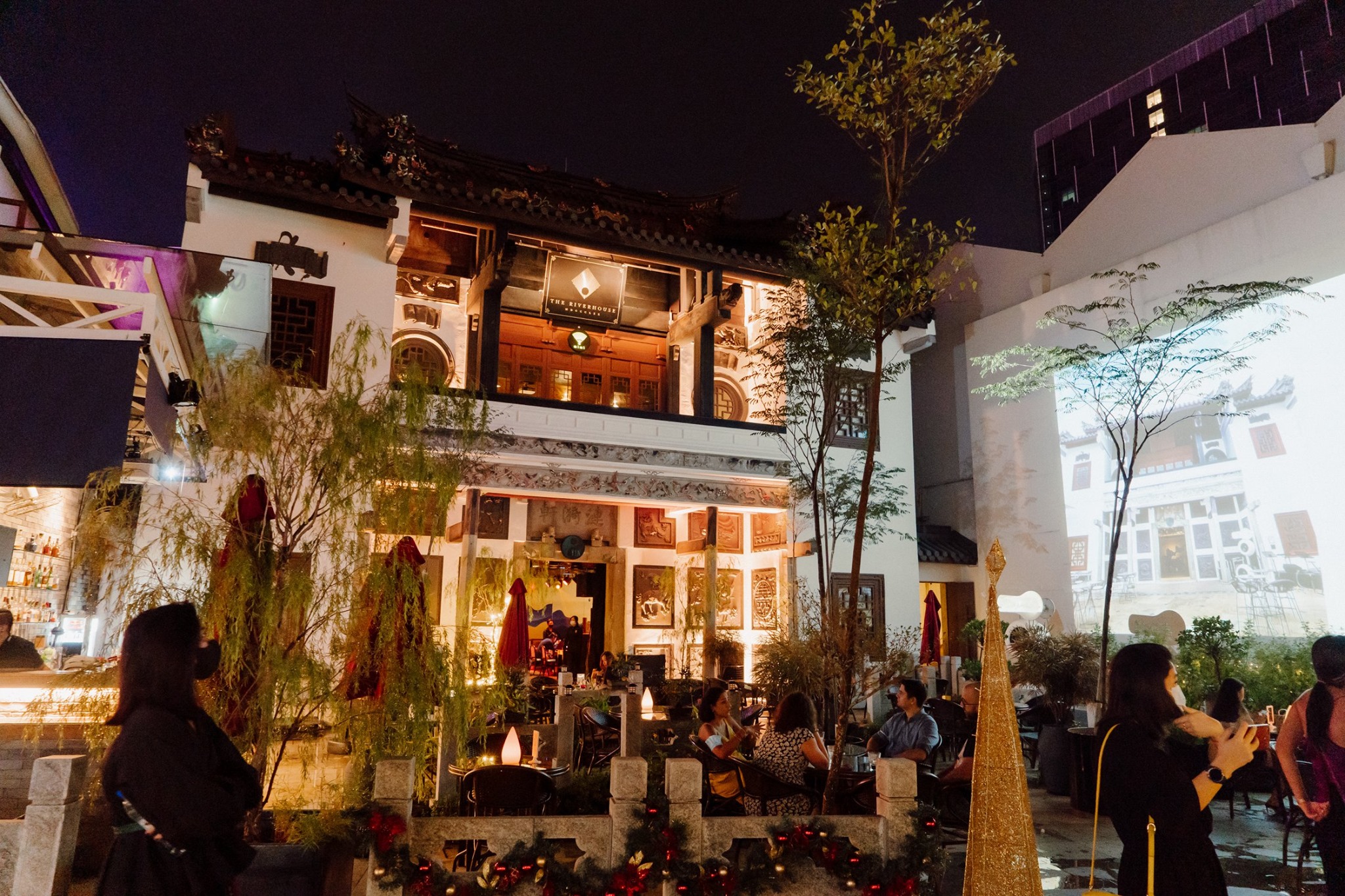 Image credit: The Riverhouse Singapore
From what used to be a secret society house helmed by the infamous Ghee Hok Society, The Riverhouse is now an eclectic collection of dining options with an alfresco bar, a contemporary Chinese restaurant, and experiential pub/bar/club on certain nights – namely Mimi Restaurant, Yin Bar & Lounge, and Hush. Island-wide delivery and takeaway available!
Details
Promo:
1) July Exclusive 8 Course Dine-in Dinner for Two at Mimi @ $120++ (U.P. $240++)
2) FREE Island-wide Delivery for direct order with a min. of $100 spend
3) FREE Island-wide Delivery for Oddle order with a min. of $120 spend
4) 20% OFF takeaway and self-pick up for direct order
Order via: 1. https://take.app/a/mimi 2. https://mimi.oddle.me/en_SG/
Website: https://www.theriverhouse.sg/
Address: 3A River Valley Road #01-02 Clarke Quay, Singapore 179020
Opening hours:
Mimi Restaurant
Dine-In: Daily 6pm to 10.30pm (last food order at 9.30pm / last drink order at 10pm)
Takeaway & Delivery: Tuesday to Sunday 11.30am to 9pm
Yin Bar & Lounge
Dine-In: 6pm to 11pm
Takeaway: 11.30am to 1.30pm (Lunch), 5pm to 9.30pm (Dinner)
Hush
Wednesday to Saturday 6.00pm to 10.30pm
5. Tsujiri @ Clarke Quay Central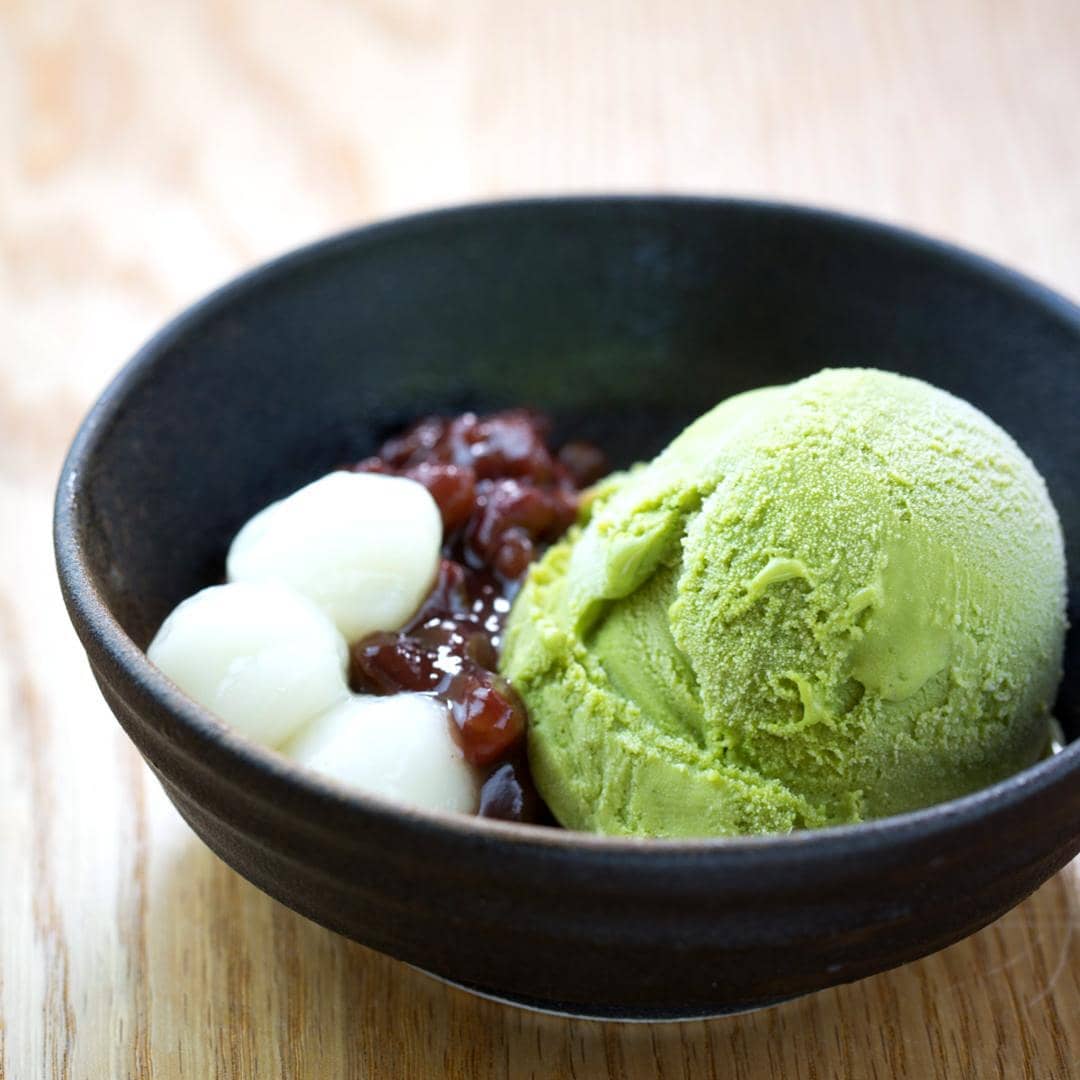 Image credit: @tsujiri_sg
If you have a penchant for smooth textures and strong flavours, Tsujiri is your match. Authentic flavours of the best tea leaves will not be lost in any of its desserts. Have a taste of their uji-matcha, yame-houjicha, and tokusen tamago flavours with the special assorted pudding set!
Details
Promo: $16 Assorted Pudding Set
Website: 6 Eu Tong Sen Street, #01-74, Singapore 059817
Opening hours: Sunday to Thursday 11am to 10pm, Friday to Saturday 11am to 11pm
6. Yum Sing! @ Clarke Quay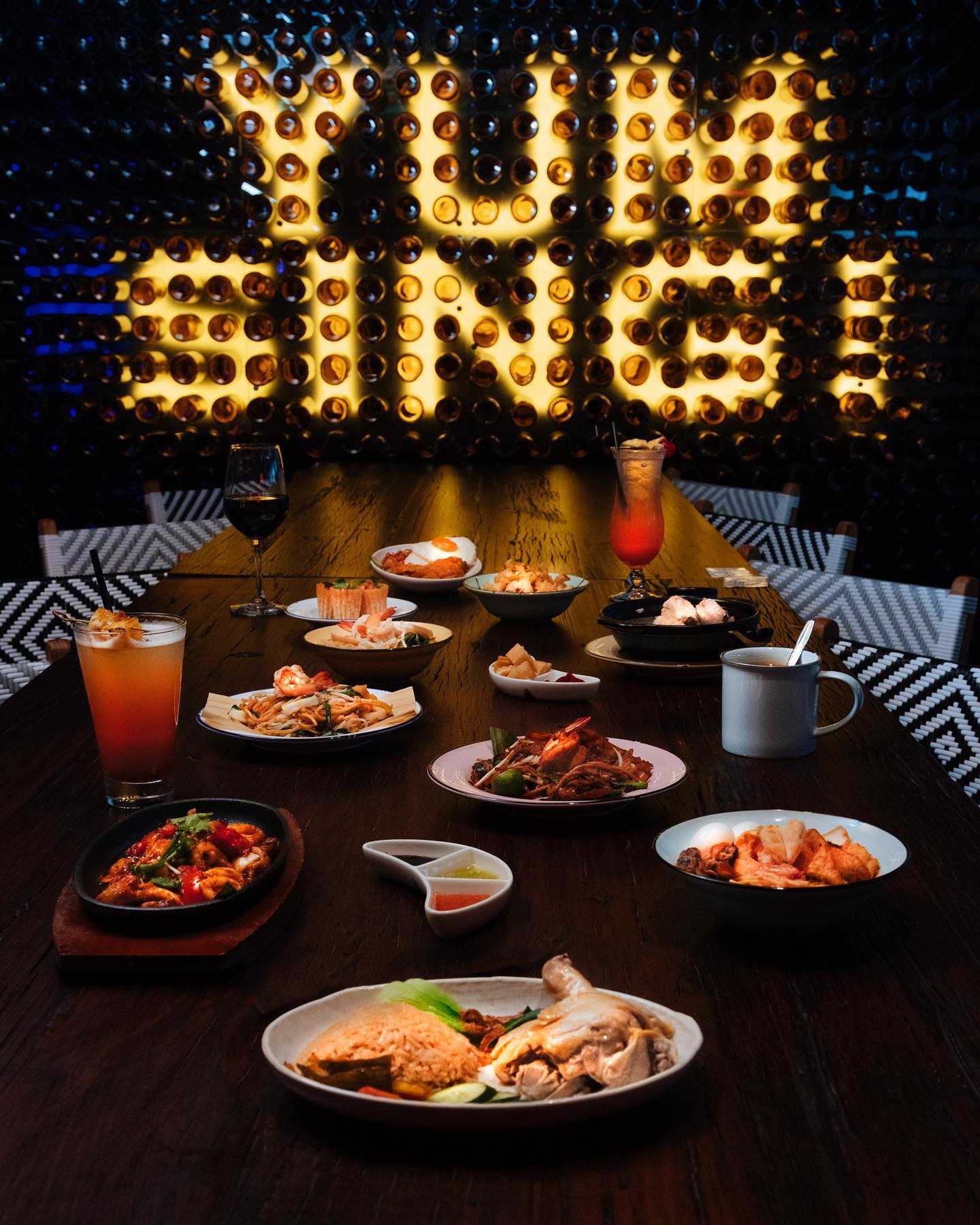 Ever wondered what it was like to party in the colourful 60s? Travel back in time with Yum Sing, the quintessential one stop shop for all our local favourites. If your mouth is already watering, you can get a taste of this lively hawker party right at home too! Islandwide delivery available.
Details
Order via: 1. https://yumsing.oddle.me 2. Call 6261 6463
Website: https://www.yumsing.com.sg/
Address: 3B River Valley Road, #01-06/07 Clarke Quay, Singapore 179021
Opening hours: Daily 4pm to 10.30pm
Delivery hours: Daily 3pm to 9.15pm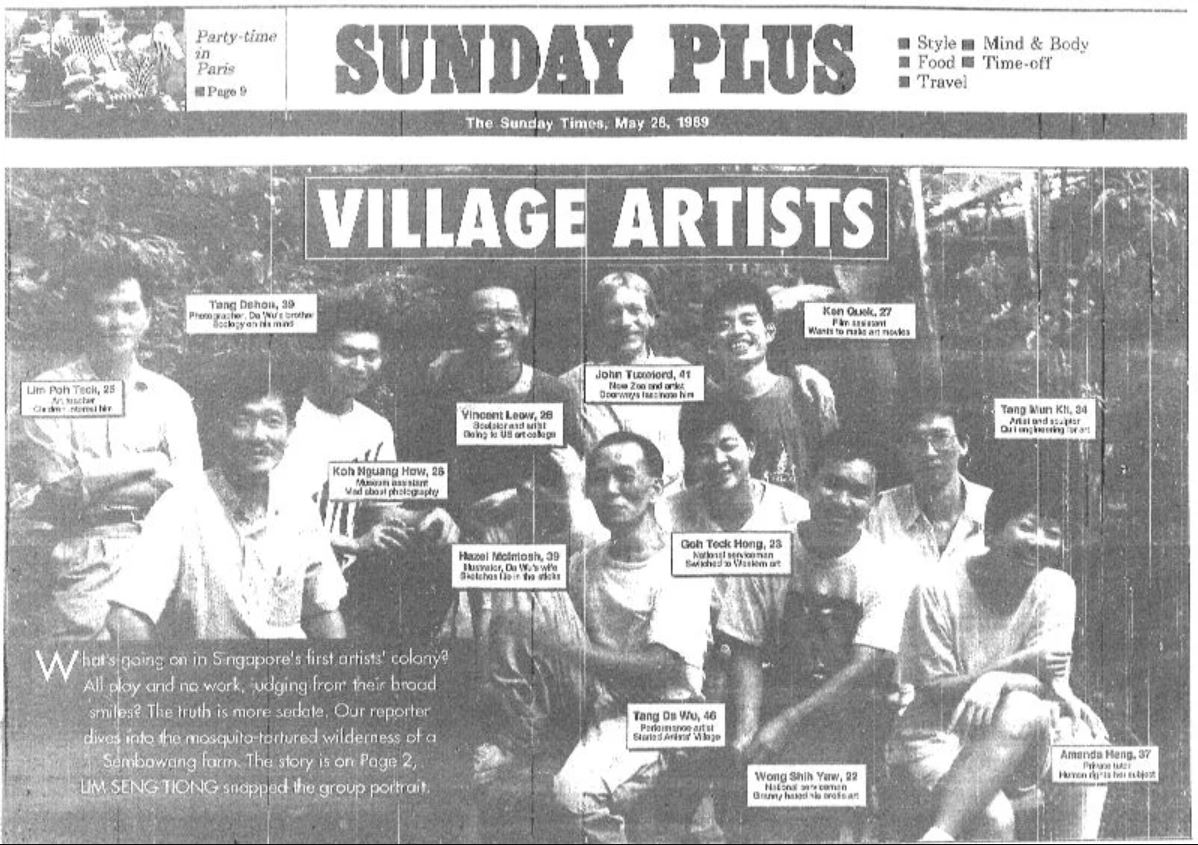 #FunFact: DidYouKnow!
Singapore's first art colony, The Artists Village (TAV), once found sanctuary in Robertson Quay.
TAV, in collaboration with the National Arts Council, organised The Space – a fringe festival visual arts event for Singapore Festival of Arts 1992 – at the now demolished Hong Bee Warehouse at 60 Robertson Quay.
Although this warehouse for the arts lasted only a moment in history, Robertson Quay's link to art remains with the magnificent Alkaff Bridge today, and TAV continues to inspire too!
7. Common Man Coffee Roasters @ Robertson Quay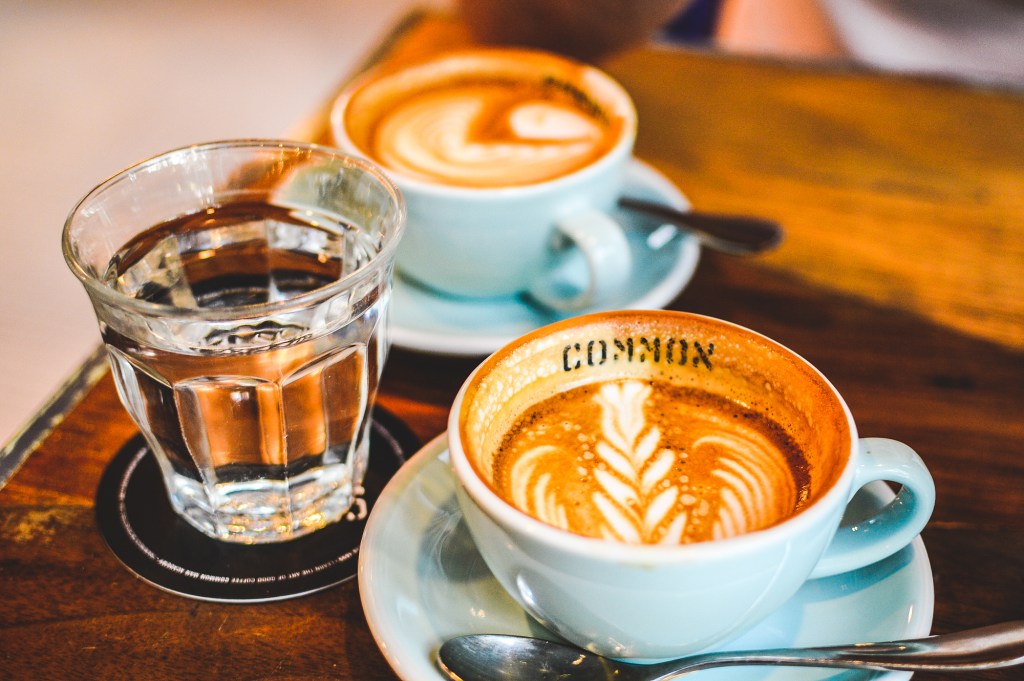 Image credit: Angela Goh, Milk & Dust
Serving up specialty coffee for the common man, Common Man Coffee Roasters (CMCR) is the ideal choice for that quality caffeine fix with its range of signature house blends. You know it's the real deal when CMCR has a Barista Academy, Roastery, and Wholesale Business too!
Details
Order via: https://commonmancoffeeroasters.com/collections/coffee-blends
Website: http://commonmancoffeeroasters.com/
Address: 22 Martin Road #01-00, Singapore 239058
Opening hours: Monday to Friday 7.30am to 5pm, Saturday to Sunday 7.30am to 6pm
8. Esora @ Robertson Quay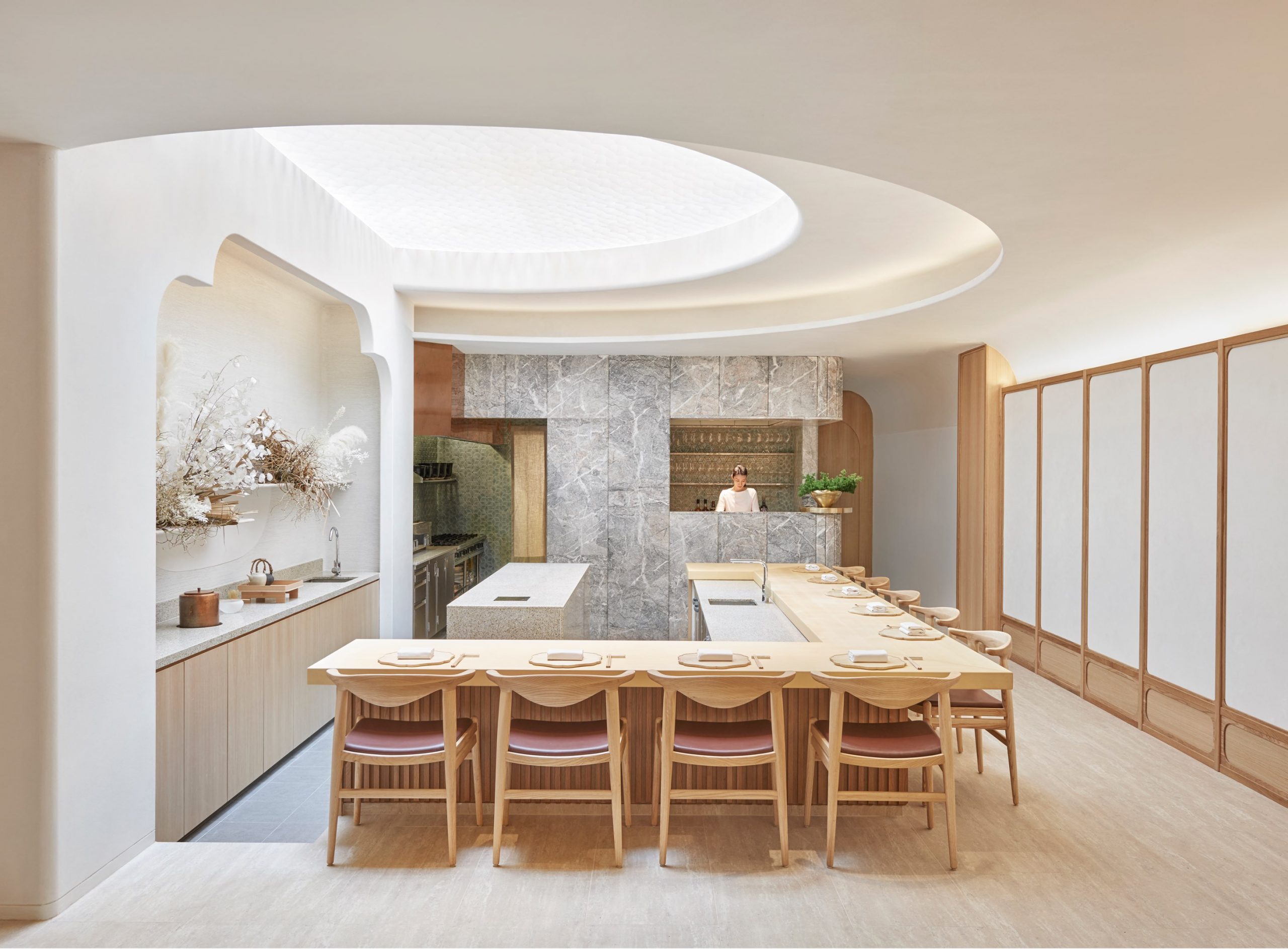 Esora (meaning 'painting in the sky' in Japanese) offers true serenity and inspired cooking. With ingredients specially shipped from Japan, each dish is a tale of nostalgia and passion told by experienced chefs under the skylight. Quality food and atmosphere – Esora will not disappoint!
Details
Website: https://www.restaurant-esora.com/
Address: 15 Mohamed Sultan Road, Singapore 238964
Opening hours: Wednesday 6pm to 10pm, Thursday 12pm to 10.30pm, Friday to Sunday 5.30pm to 10.30pm
9. Laurent's Café & Chocolate Bar @ Robertson Quay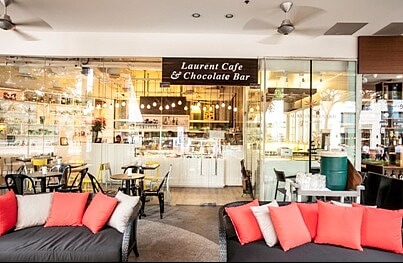 Image credit: @laurentbernardchocolatier
For all the chocolate lovers out there, here's your new favourite spot for pure indulgence. Laurent's Café and Chocolate Bar's offerings range from Bitter Black and Choc Ice Cream to some fluffy Chocolate Soufflé. Can't wait? Order from their website for islandwide delivery now!
Details
Website: https://www.laurentbernard.com.sg/
Address: 80 Mohamed Sultan Road #01-11, The Pier @ Robertson Quay, Singapore 239013
Opening hours: Tuesday 2pm to 11pm, Wednesday to Thursday 1pm to 11pm, Friday to Saturday 1pm to 11.30pm, Sunday 1pm to 11pm
10. Lè Fusion @ Robertson Quay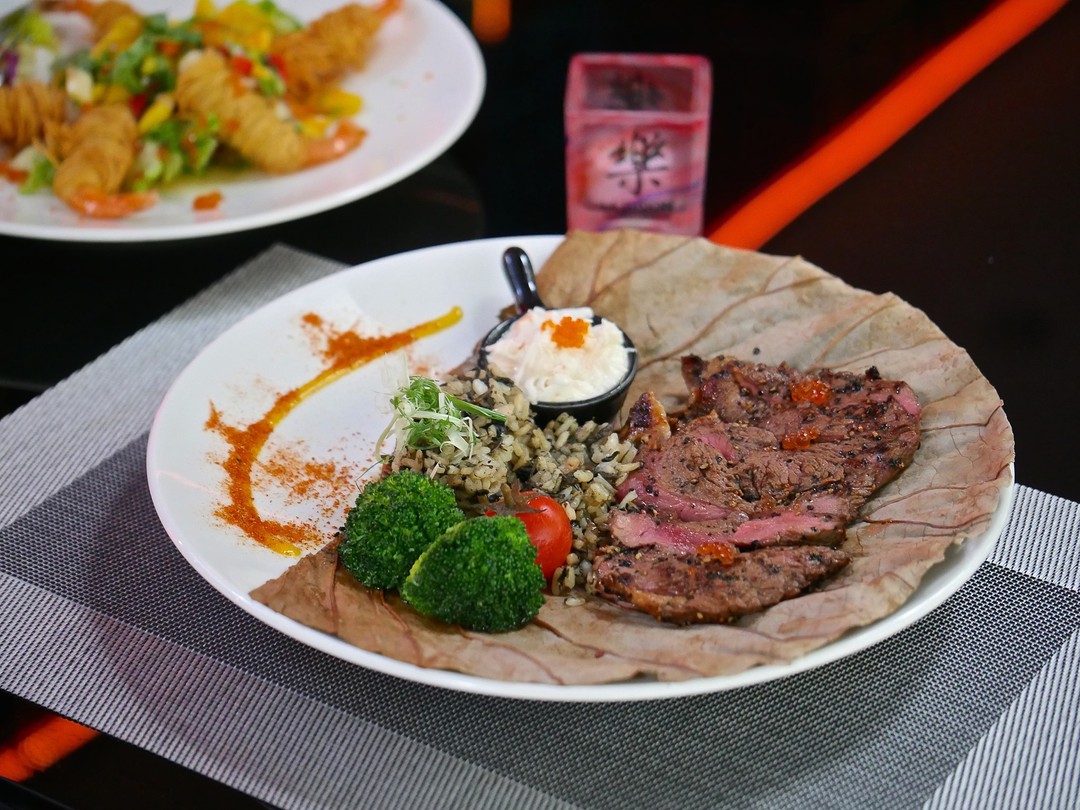 Image credit: @lefusion_sg
Why choose between Eastern and Western food when you can treat yourself to both at the same time? As a melting pot of these exquisite cuisines, Lè Fusion has a delicious concoction for whichever you crave. Islandwide delivery available here!
Details
Order via: https://lefusion.oddle.me/
Website: https://lefusion.sg/
Address: 80 Mohamed Sultan Road, #01-07/08/09, The Pier @ Robertson, Singapore 239013
Opening hours: Daily 12pm to 2.30pm, 5.30pm to 9.30pm