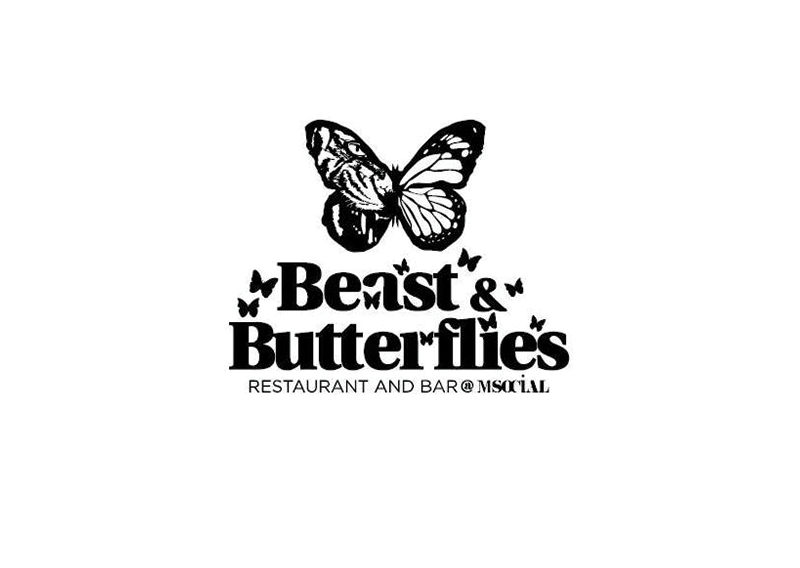 HANS IM GLÜCK elevates the humble burger into a never-boring, healthy, nutritious and delicious meal – with something special for everyone. The burgergrill's forte in innovative gourmet burger recipes is paired with a calming into-the-woods design aesthetic that pays homage to Germany's nature. So step into our magical German birch tree forest and let yourself be whisked away to a world full of burgers & cocktails at attractive prices.
90 Robertson Quay, Level 1, Singapore 238259
Rooted in the belief that food and drinks bring people together, Beast and Butterflies prides itself as a community dining space inspired by a dynamic gastronomic lifestyle juxtaposed with the backdrop of the Singapore River, bringing strong social energy and conducive alfresco dining experience to Robertson Quay.
The restaurant strives to serve and satisfy all manner of creature comforts every day through the week, with irresistible daily specials that speak value, quality through use of freshest ingredients, and constant temptations in form of new deals that surprise and delight. Such mindset has cultivated the community-dining environment for all food and drinks pleasure seekers, making Beast & Butterflies one of the best restaurants in the vicinity and among the top 2021 TripAdvisor Travellers' Choices in Singapore.
The restaurant is also serious about its cocktail culture, demonstrating an array of artisanal cocktails to tease all taste buds and serving some of the best cocktails by the river. Coupled with a curated wine list serving premium wines from around the world, Beast & Butterflies has undeniably the perfect setting for a tipple or two beneath the stars or on a chill weekend.