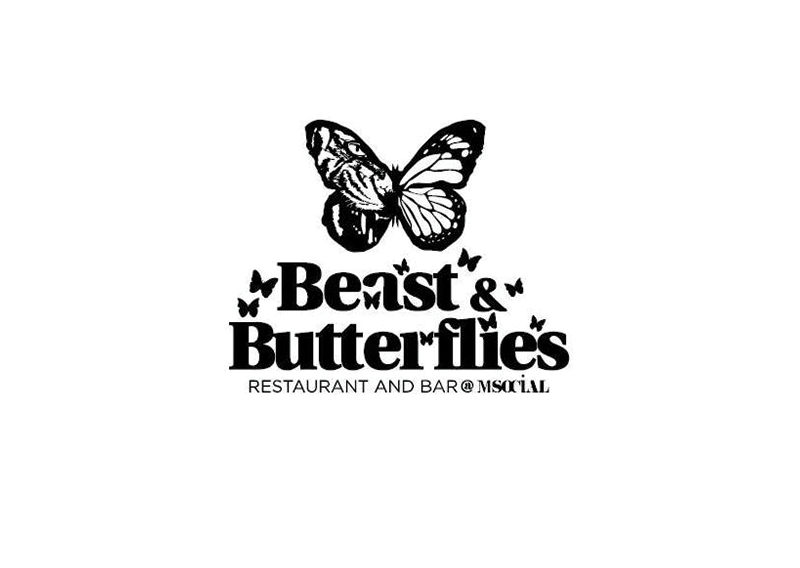 HANS IM GLÜCK elevates the humble burger into a never-boring, healthy, nutritious and delicious meal – with something special for everyone. The burgergrill's forte in innovative gourmet burger recipes is paired with a calming into-the-woods design aesthetic that pays homage to Germany's nature. So step into our magical German birch tree forest and let yourself be whisked away to a world full of burgers & cocktails at attractive prices.
90 Robertson Quay, Level 1, Singapore 238259
Welcome to a dining experience with visual dramas composed of chandeliers, lava lamps, video projections, table-top TV screens and even a wall lined with 40 tablets, making for an unforgettable ambiance. A meld of Asian and Western influences that have created a new blend of borderless cuisine, Beast & Butterflies is arguably a standard bearer for modern Asian cuisine and one of the best restaurants in Robertson Quay.
With fresh new styles and seasonal creations, expect something different and tasteful every time you dine at Beast & Butterflies. Serving from breakfast to dinner, from savory hot dishes to sweet delectable delights, there's always something to choose from at Beast & Butterflies.