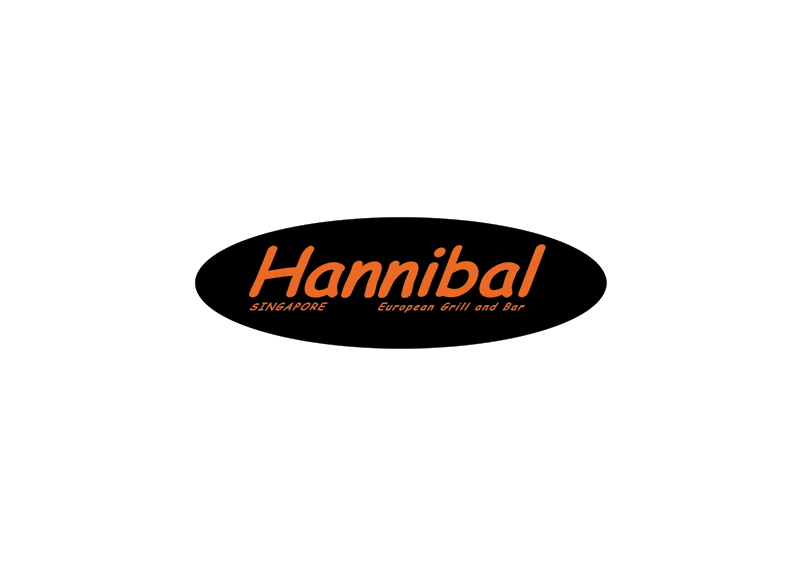 HANS IM GLÜCK elevates the humble burger into a never-boring, healthy, nutritious and delicious meal – with something special for everyone. The burgergrill's forte in innovative gourmet burger recipes is paired with a calming into-the-woods design aesthetic that pays homage to Germany's nature. So step into our magical German birch tree forest and let yourself be whisked away to a world full of burgers & cocktails at attractive prices.
80 Mohamed Sultan Rd, The Pier @ Robertson Walk #01-03/04, Singapore 239013
Located in the trendiest entertainment district of Singapore, the Robertson Quay, Hannibal is the perfect place for young professionals longing for a casual and laid back evening in town, is a sanctuary where to unwind in an informal setting far from the madding weekend crowd.
Hannibal's social atmosphere attracts a cosmopolitan crowd of expats, local execs and fashionable night owls willing to feel the vibe of a European outdoor cafe .
At Hannibal's premium wines and spirits are available at unmatched prices on as well as and off happy hours while the menu encompasses the widest possible selection of European gourmet delights ranging from hamburgers, steaks and meat skewers all the way to thin-crust pizzas and freshly homemade Italian egg-based pasta.