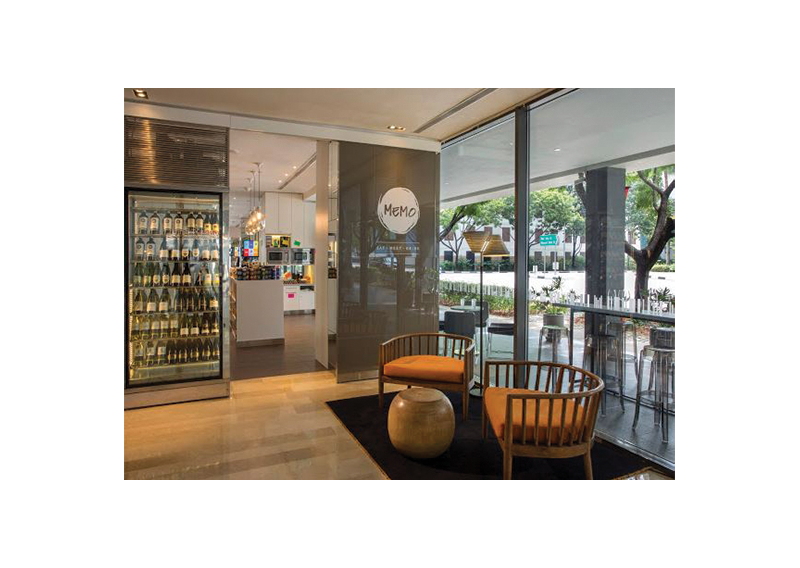 HANS IM GLÜCK elevates the humble burger into a never-boring, healthy, nutritious and delicious meal – with something special for everyone. The burgergrill's forte in innovative gourmet burger recipes is paired with a calming into-the-woods design aesthetic that pays homage to Germany's nature. So step into our magical German birch tree forest and let yourself be whisked away to a world full of burgers & cocktails at attractive prices.
3 Nanson Rd, Studio M Hotel, Singapore 238910
MEMO at Studio M Hotel Singapore is a modern bistro and café near Clarke Quay is nestled in Robertson Quay and offers a relaxing ambience. The embodiment of leisure lifestyle, Memo is a celebration of urban chic as much as revelling in our trifecta of creativity, food, and drinks. Strategically located in the party district of Mohammed Sultan area, a creative team exists.
This team consists of creative artists, trend-setters, and regulars who desire to make a statement with their individualistic beliefs and lifestyles. Sip a cup of hot café latte, savour decadent hot dishes like our Mixed Grill Skewers, Potato Rosti, Eggs Benedict, Prawn Penne, Roasted Beef Sandwich to satiate your appetite with our range of innovative drinks, or grab a beer or wine to bond with friends at our cosy café.