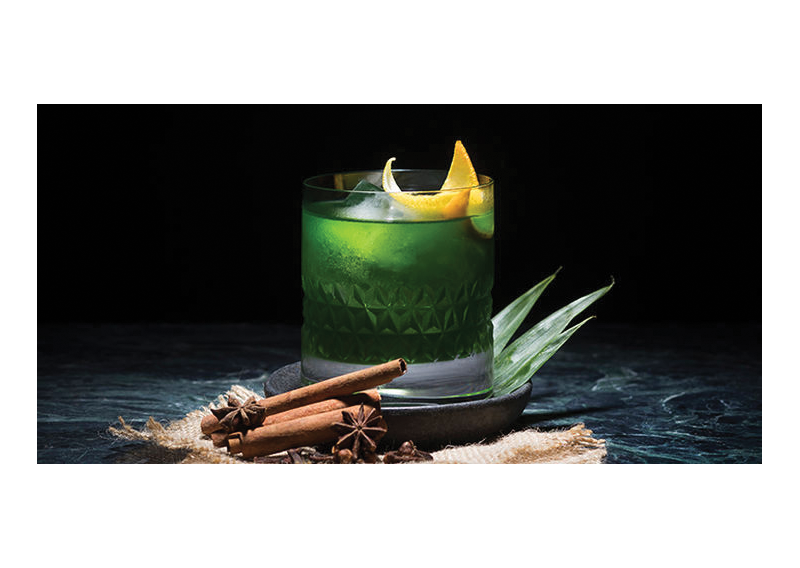 HANS IM GLÜCK elevates the humble burger into a never-boring, healthy, nutritious and delicious meal – with something special for everyone. The burgergrill's forte in innovative gourmet burger recipes is paired with a calming into-the-woods design aesthetic that pays homage to Germany's nature. So step into our magical German birch tree forest and let yourself be whisked away to a world full of burgers & cocktails at attractive prices.
320 Havelock Road, Robertson Quay, The Warehouse Hotel, Singapore 169628
Our Lobby Bar's craft cocktail programme reflects the three key eras of the property's past. Representing its incarnation as an 1895 warehouse, known in Asia as a godown, are rustic infusions that transport you to the heart of the old spice trade such as the Singapore Sazerac – raisin bourbon, pandan bitters, rye, cognac, absinthe.
Referencing Havelock Road's time as Chiu Long Lo in Hokkien – or 'Spirits Distillery Street' are heavier concoctions. Flirty concoctions like Barbarella – hibiscus gin, elderflower, rhubarb, earl grey tea – are inspired by the venue's transformation into an iconic disco in the 1980s. These are supported