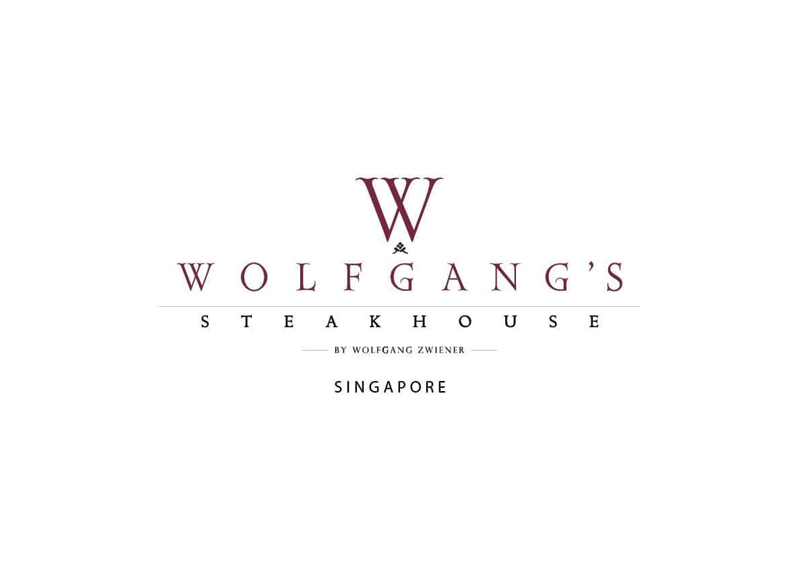 HANS IM GLÜCK elevates the humble burger into a never-boring, healthy, nutritious and delicious meal – with something special for everyone. The burgergrill's forte in innovative gourmet burger recipes is paired with a calming into-the-woods design aesthetic that pays homage to Germany's nature. So step into our magical German birch tree forest and let yourself be whisked away to a world full of burgers & cocktails at attractive prices.
1 Nanson Road #02-01 InterContinental Singapore, Robertson Quay, Singapore 238909
From the smell of perfectly marinated and sizzling Porterhouse, to the intimate ambience of the restaurant's solid walnut wood floors, or the welcoming demeanor of the General Manager, a meal at Wolfgang's Steakhouse is always unforgettable.
The original Wolfgang's Steakhouse was opened on New York City's Park Avenue in 2004. Following over 4 decades of experience in renowned New York steakhouses, Wolfgang Zwiener had learned his craft well, and drew upon his knowledge to create an exceptional steakhouse. The restaurant, known for serving only the finest quality USDA Prime Black Angus Beef, dry aged onsite for 28-days, went from strength to strength.
Following the success of the initial establishment, there are now 19 Wolfgang's Steakhouse's globally. Each maintains the core principles from the original establishment, and is equipped with its own dry ageing room.